See for free before you try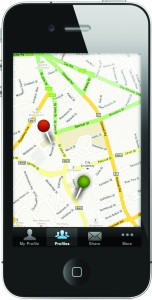 GayXchange, one of the UK's biggest gay chat companies announces its newest version of its iPhone application, since the launch over ten thousand gay guys have joined the service.
The new features include a first for gay iPhone apps, with FREE and simple to use opportunities to upload video and audio profiles, allowing the full use of the iPhone's multimedia capacity, and letting you see and hear the hot guys near you!
The new self-searching GPS map allows you to choose from those users closest to you! Alternatively, if you want to search further afield, the new unique 'expanding' map makes contacting guys in other towns that much easier.
Download the new app from the Apple iTunes store and see how easy it is to hook up with even more hunks than before.