Breaking down to be broken in!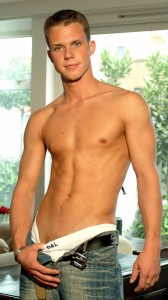 They always say that brand new cars are best and that you should never rely on old ones!
Well, I've recently discovered that old cars can have their advantages – and in the most unexpected of ways! After all, they have breakdowns – and, as I found out last week, what looks like a big minus can quickly develop into a great opportunity!
As you all know, I'm really in to cars. They're strong, big, full of power – and, like boys, they're even better if they're young and fresh! Unfortunately, the disadvantage of new cars is that they always seem to be at the garage being serviced whenever you need them – which helps explain why I was recently driving the old car that belongs to my neighbor rather than my own vehicle. As a result, I broke down right in the middle of "nowheresville".
With the next village about 20kms away and with another 100kms to go before I reached my destination (Prague), I phoned the rescue service – courtesy of a sticker with all the helplines on it that was posted next to the steering wheel. Seems like this wasn't the first time the damn car had broken down!
I had to wait for about an hour for the service van to show, and when it did it didn't exactly fill me with hope. The van itself was arguably ten years older than the broken heap I was driving, whilst the mechanic was a fresh-faced, 20-year-old twink!
It was obvious from his questions that this guy didn't have a clue how to repair engines: Have you checked the fuel? Do you know what's wrong? Why, even my grandmother has more knowledge about the workings of the automobile than he did! As a result, all we could do was pick up the car and tow it back to Prague.
During the course of the drive I asked him why he didn't have any knowledge about cars – after all, it's a pretty vital aspect of being a car-mechanic! – and he explained that he'd jumped in for his brother, who was too busy with his girlfriend. He told me that he wasn't the slightest bit interested in technical stuff at all, and was just happy to take the opportunity to leave the flat he lived in because he couldn't stand the screaming of his brother's girlfriend whilst his brother fucked her.
I hate girls, he added – which was the very moment that my gay radar switched on!
He was about 20, slim and sporty-looking, with long brown hair and a bright smile of white teeth. Taking off his jacket I recognized a light air of eau de cologne; whilst his fingernails were clearly manicured and had no dirt in them at all – unheard of in a mechanic!
Time to make a move, I thought, as I explained that I was gay and am a gay porn actor – but that I was also totally interested in machines and cars. It was a comment that clearly got his attention, as he began to ask lots of questions about making porn movies, what it was like to fuck cute twinks on a set, and how big my knob is. It was obvious at this point that he was also gay, which only left the question as to how I was going to shag him. After all, one glance at him told me that he was not the sort who would take kindly to just being told to shut up and open his ass so that I could fuck him!
This guy has a really big surprise for me, though. Just a few minutes before we reached Prague he pulled into a quiet parking lot, turned to me and said: "Let's do it now. This is the last quiet spot before we get into the city". Believe me, he didn't need to make the suggestion twice!
What quickly became apparent was that this guy was a bit of a dab hand when it came to sex, with everything prepared in the back of his truck ready for the next fuck. There were blankets, towels, condoms, lube … even a pillow. Why, it looked as if I'd suddenly been dropped into some sort of sex dungeon! Still, I wasn't going to complain.
This fellow was no beginner, that's for sure – in fact, he was a veritable sex machine. Wow! He even managed to teach me a few tricks that I'd never heard about before – and which I won't be forgetting in a hurry. What's more, the bitch had the nerve to tell me that he expected more from a porn star! He used and abused me – then complained afterwards! Still, there's no denying the fact that I thoroughly enjoyed the experience.
Needless to say, all this has made me think that it might be a good idea to start driving older cars instead of buying brand new ones, and that I should consider joining a car rescue service. After all, you never know when – or for what – you might need it.
Hugs
Johan