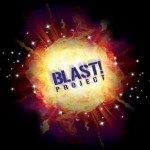 Child sexual exploitation (CSE) and the sex industry is a topic that everyone seems to be talking about at the moment. Many people tend to think about girls and young women becoming involved in sexual exploitation and boys and young men are often neglected.
The BLAST Project (part of the Yorkshire MESMAC Group of services) is a charity based in Leeds and Bradford supporting boys and young men who are being, or at risk of being sexual exploited. This includes young men who are selling sex and/or working as escorts.
The BLAST Project is one of very few services that works only with boys and young men and not only provides 1-2-1 support for service users, but also provides specific sexual exploitation training, aimed at professionals, with a focus on boys and young men. Since 2003 the project has provided sexual exploitation awareness session to over 8000 boys and young men in Leeds and Bradford, supported over 250 boys and young men on a 1-2-1 basis and trained over 2500 professionals.
The BLAST Project is also planning to undertake research into prostitution/sexual exploitation in the Leeds area which will compliment the project's existing research "Men and Boys Selling Sex in the Bradford District" http://www.mesmac.co.uk/blast/research/blast_research.htm
To find out more about the BLAST Project you can visit the website at www.mesmac.co.uk/blast
You can also phone or text Phil, the project coordinator on 07921 372896 or email him at p.mitchell@mesmac.co.uk