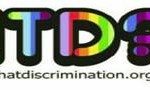 A campaign by the UK's leading advice agencies is helping people to become more aware of their rights as budget cuts and redundancies loom.
The 'Is that discrimination?' campaign helps people tackle unfair treatment and therefore protect themselves and others. Its Plain English award-winning guides and information can help people quickly and easily:
Understand what discrimination is
Recognise when someone might be discriminating against them
Work out what their rights are
Find out where to get help
Research shows that a third (32.8%) of those who have faced discrimination did nothing about it.  But as Theresa Harris, 'Is that discrimination?' project manager, explains, many don't fully understand what constitutes discrimination.
"It's vital that people are aware of what counts as discrimination. If people don't feel confident in recognising unfair treatment as discrimination they won't take action to put a stop to it.  We regularly hear from people who have suffered because they don't know what their rights are or how to enforce them."
The research, conducted by the Public Legal Education Network, also showed that:
Discrimination is a problem that people are least likely to know their rights on, or the procedures involved
Almost two thirds (64%) per cent of people with a discrimination problem who did nothing wanted to act but felt unable to
Only one in three people (37%) with a discrimination problem obtained advice, and  17% handled the problem alone
There are specific anti-discrimination laws protecting people from unfair treatment because of the following factors:
Gender
Transgender
Marital status
Sexual orientation
Disability
Age
Race, colour, nationality or ethnic origins Religion or religious or philosophical belief
A range of information and guidance on dealing with discrimination is free to download online at Is That Discrimination