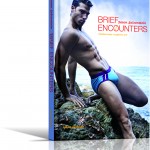 BRIEF ENCOUNTERS
Edited – Jason Salzenstein
Good packaging is half the battle … Well, that's actually not a real saying, but it should be, when it comes to the most important part of the male body: It all began in the mid 90s when Calvin Klein caused a real hype with his sexy advertising campaigns. Since then every designer who wants to be taken seriously has a line of lingerie; we don't wear pants anymore, we wear briefs; they are "lifestyle" and an expression of our unique personality.
Fashion editor Jason Salzenstein has gathered the best known brands and introduces them with short but informing texts; long disquisitions would be redundant, since the spectacular images of the advertising campaigns speak a clear language. If you are a fan of briefs already, you shouldn't wait to get your copy of Brief Encounters.
£24.99
www.brunogmuender.com
---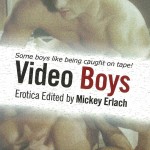 Video Boys
Edited by Mickey Erlach
In these days of X-Tube, VideoExpose and even Facebook, it seems everyone is seeking their 15 minutes of fame. Becoming a porn star is no longer the exclusive right of those picked by the 'adult video industry'. Now, just about anyone can display their talents to the world… and many boys like to be caught on camera.
£13.99 – Starbooks
---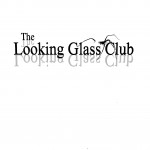 The Looking Glass Club
By Gruff Davies
This is one of those books that draws you in and then you simply cannot put it down. A brilliant future/sci fi/thriller that asks questions; social, psychological, technological, moral… and the meaning of drug induced fairytales!
It is geeky enough for those who are technical, it's imaginative enough for those who like a fast-paced Dan Brown style romp and it's clever and speculative and scary for those of us who just like a bloody good read. Characters you can identify with and worry about, strange and mind bending situations (there's a chance to win £1million if you can solve the puzzles) and a plot that involves drugs, cryonics and frightening insects… hope this gets made into a film soon, it has all the hallmarks of an intelligent blockbuster.
A superb idea from a fantastic new gay author!
Sencillo Press (amazon.co.uk)
www.TheLookingGlassClub.com
---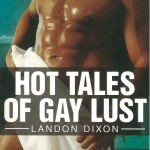 Hot Tales of Gay Lust
By Landon Dixon
Hard, raw man-sex; in the bedroom, on the job, in prison, in the washroom, on the road, outdoors; two men, three men, more men; leg worship, arse worship, bondage, spanking, rimming. This is man-on-man action at its most searingly erotic… all taboos broken.
£7.99 – Xcite Books
---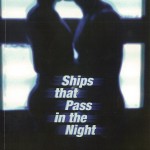 Ships That Pass In The Night
By John Butler
This is the long awaited sequel to WonderLUST and brings the two protagonists, Tom & Tony full circle 30 years later. The early book featured their teenage fumbles through to gang-bangs and orgies. A huge cast of characters and sexual partners, innocence and experience are mapped out in these pages and continues the authors, no-holds-barred approach to his writing.
£13.99 – Starbooks