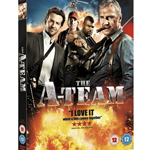 The A-Team
Explosive action, heart-racing chases and razor sharp humour – The A-Team follows the exploits of a group of unlikely friends, who, after spending years as one of the military's most trusted Special Forces units are sent to prison by a military court for a crime they didn't commit. With no other choice, the team goes 'rogue' and utilises their unique talents in an attempt to find the true culprits and clear their names. With a star-studded cast and a 'nothing-can-stop-us' attitude… load up your DVD and watch The A-Team go wild.
Out Now – DVD & BluRay – 20th Century Fox Home Entertainment
To be in with a chance of winning a copy of this DVD, just answer this simple question:
In the original TV series who played BA Baracus?
---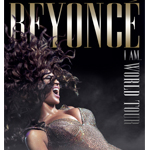 Beyoncé – I am…World Tour
In addition to offering rare behind-the-scenes glimpses into the dynamic personal world of Beyoncé on tour, the film features dazzling performances of more than twenty # 1 hits transformed for the stage, guest appearances by superstars Kanye West and Jay-Z, spectacular staging, costumes, lighting and production values. Best of all, it's the chance to spend 90 minutes on stage with the iconic performer whose last concert tour thrilled more than 1.1 million fans at more than one hundred shows in 32 countries and six continents across the globe.
Out Now – A deluxe edition of Beyoncé's I AM…WORLD TOUR–including the concert DVD and a live audio CD, is also available.
To be in with a chance of winning a copy of this DVD, just answer this simple question:
In which all girl group did Beyoncé first achieve fame?
---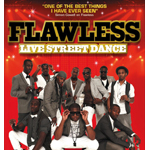 Flawless: Chase The Dream – Live And Access All Areas'
Flawless are a dance phenomenon whose incredible abilities have turned a whole new generation onto the magic of street dance.
'Chase The Dream' is the group's first national tour and has received rave and 5star reviews nationwide. The show takes the audience on a roller coaster of emotions, and alongside the spectacular street dancing for which they have become famous, uses contemporary jazz, modern dance, dynamic music and a sprinkling of humour to interpret modern life, with a message encouraging everyone to chase their dreams!
Out Now – £15.99 – Revolver Entertainment
To be in with a chance of winning a copy of this DVD, just answer this simple question:
In which TV talent show did Flawless achieve fame?
---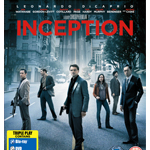 Inception
Featuring an all-star international cast – this original mind-bending blockbuster travels the globe exploring the secret and infinite world of dreams. Cobb is a skilled thief and coveted player when it comes to extraction: the stealing of valuable secrets from deep within the mind during a subject's dream state. His skill, though, has turned him into an international fugitive and he is now being offered a chance at redemption. One last job to give him his life back.  But only if he can pull off the impossible – inception – not stealing an idea but planting one.
Out 6th December, – DVD & BluRay – Warner Home Video
To be in with a chance of winning a copy of this DVD, just answer this simple question:
In sleep patterns what do the letters REM stand for?
---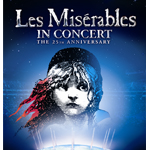 Les Misérables
25th Anniversary Concert at the O2
 
Recently at the O2 Arena in London two spectacular, star studded concerts of the world's longest running musical, Les Misérables were held to celebrate its 25th anniversary. Loved by millions, the show is undisputedly one of the most popular musicals ever written, with productions in 42 countries and 45,000 performances across the globe. To date, the show has been seen by nearly 60million people worldwide and 100,000 in London alone!
Out Now on DVD and Blu-ray
To be in with a chance of winning a copy of this DVD, just answer this simple question:
In which country is Les Misérables set?
---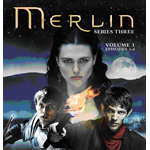 Merlin – Series 3
Sorcery, swords and swashbuckling adventure have made Merlin one of the most successful dramas of recent years, pulling in audiences of well over 6 million viewers per episode.
As the series continues misbegotten secrets are exposed and old friends choose new sides, they soon discover that the great battle for Camelot is only just beginning. With epic action sequences, stunning CGI sequences, terrifying new monsters and a terrific guest cast list the third series of Merlin will be bigger, bolder and more action-packed than ever.
DVD extras include an exclusive 'Making Of Series 3', with interviews from the stars of the show including Colin Morgan (Merlin), Bradley James (Arthur) and Katie McGrath (Morgana), along with the creative minds behind the story.
Out Now – £20 – FremantleMedia
To be in with a chance of winning this fantastic Series 3 of Merlin, just answer this simple question:
What is the name of the famous sword that Arthur retrieves from the Lady of the Lake?
---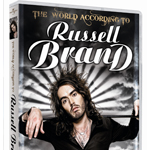 The World According To Russell Brand
Expect a ménage a trois of sexy, dark and hilarious jokes from Britain's most notorious and talented comedian as we're taken on an irreverent tour of Russell's scandalous life, delving into childhood memories, travelling experiences and thoughts on sex, lies and being famous. This is the very best of Russell Brand, taken from his Russell Brand Live, Live – Doing Life and Ponderland DVDs. With over 80 minutes of blistering, boundary-pushing comedy, featuring Brand's first-hand experience of the rise to Hollywood fame, his sexual notoriety and the everyday experiences of a modern day dandy, Brand manages to deliver line after line of acutely observed comedy in his own inimitable style..
Out Now – £19.99 – Universal Pictures
To be in with a chance of winning a copy of this DVD, just answer this simple question:
With which TV personality did Russell achieve headline news after they both made a rather dubious phone call?
---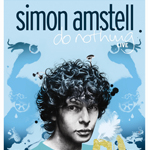 Simon Amstell 'Do Nothing – Live'
This is Simon's first stand-up live DVD, a departure from his popular Never Mind The Buzzcocks presenting role but very near to his recent TV sit-com persona, 'Do Nothing – Live' reveals an awkward and honest side to Simon.
In addition to the live show, 'Do Nothing – Live' features a rare interview with Simon by fellow comedian Tim Key. The documentary short, 'An Artist Prepares', which chronicles Simon's lead up to the Dublin filming, capturing him during his warm up gigs at the Soho Theatre, is also included.
Out Now – £19.99
To be in with a chance of winning a copy of this DVD, just answer this simple question:
Who did Simon succeed to introduce Never Mind The Buzzcocks? a. Keith Chegwin, b. Jonathan Ross, c. Mark Lamarr
---
Bent Magazine Prize Draw Terms & Conditions
1. The prize draws are open to UK residents aged 18 and over. 2. No purchase is necessary. 3. Only one entry per person is allowed and multiple entries will result in an entrant being disqualified. 4. The deadline for receiving entries for the competition is the last working day of the magazine's month. 5. Winners will be notified within 28 days after the competition closes. 6. Proof of delivery or email will not constitute proof of entering the prize draws and no responsibility will be accepted for lost, corrupted, delayed or mislaid entries. 7. The winner(s) will be the first valid entry drawn at random. 8. Bent reserves the right to substitute the prize for another prize of equal value. 9. There are no alternative cash prizes. 10. Bent Magazine's decision is final and no correspondence will be entered into. 11. When you enter a prize draw, your details will be used to provide you with updates, information and promotions from Bent and other members of APN Ltd. You can opt out at any time by following the Unsubscribe link on the bottom of every email or by sending an email to unsubscribe@bent.com asking to be removed from our mailing list. 12. By submitting an entry, all entrants acknowledge and accept these terms and conditions. By taking part in any prize draws or competitions, you agree to be bound by these rules and the decisions of Bent Magazine which are final. 13. Bent Magazine reserves the right to disqualify any entrant and/or winner in its absolute discretion for any reason and without notice.