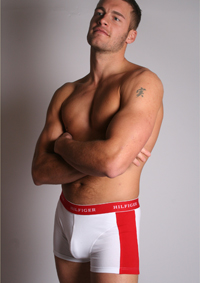 Don't!
Apparently it's a well known fact that men in the UK take just 20 seconds to make their choice when it come to buying pressies for their loved one. We gays of course have such a superb eye for gifts, and that inane ability to know just what suits that 'special someone' that we can buy almost anything and know it will be the best present that person gets. However, times have changed, we are all working harder and longer and there's less money around but please, please, PLEASE don't give us tasteful and thoughtful homosexuals a bad name by doing any of the following:
Don't leave shopping to the last moment.
Don't buy your man his 'favourite' fragrance if he's already got a cupboard full of the stuff… it probably isn't his favourite anymore… and hasn't been for some time.
Don't relay on Ebay – not everything is the real thing and your chum will know when you're being cheap.
Needless to say, don't shop at the petrol station or give gift certificates it smacks of hettiedom.
And most of all… don't tell your partner that you haven't bought him anything because it will be cheaper in the New Year sales. Everyone needs something to unwrap on a Christmas Morning… and that does not just mean him getting into your underwear.