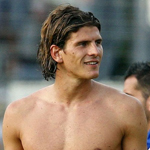 German footballer tells gays in the game to come out
German national footballer Mario Gomez has encouraged fellow players to come out of the closet if they are gay, something no active professional has yet done publicly.
The website of weekly newspaper Die Zeit reported that the 25-year-old Bayern Munich striker addressed the taboo of homosexuality in men's sports, contradicting colleagues who have suggested such a move could ruin a player's career.
"They would then play as though they'd been unshackled," Gomez told magazine Bunte. "Being gay hasn't been a taboo topic for a while."
It's an open secret that there are homosexual footballers in Germany's Bundesliga, according to Die Zeit, but there are no openly gay players. Meanwhile, two of Gomez's national teammates have spoken against coming out and told the media of the enormous problems the first out player would face.
---
Straight young men kiss homophobia goodbye
Researchers at the University of Bath have found that heterosexual male students are more comfortable kissing their friends than ever before.
Their research shows that university students now see nothing wrong with showing friendship to another man through a kiss on the lips.
Dr Eric Anderson, from the University's Department of Education, found that 89 per cent of white undergraduate men at two UK universities and one sixth-form college, said they were happy to kiss another man on the lips through friendship. Men of other ethnicities were not studied.
Dr Anderson said: "Heterosexual men kissing each other in friendship is an offshoot of what happens when homophobia is reduced. At these universities, overt homophobia has reduced to near extinction, permitting those men to engage in behaviour that was once taboo.
"Men are kissing each other in university clubs and pubs, in front of their peers, and for many it serves as an occasional, exuberant greeting or banter when partying. The kiss is a sign of affection in student social spaces, a sign of victory on the pitch, or celebration at a nightclub but it does not have a sexual connotation in any of these spaces.
"It seems generally younger people are becoming more and more open minded with each generation."
---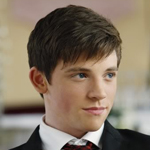 Not so Ugly Betty
So, as the series on E4 comes to an end, loads of loose ends get tied up but none more important than sorting out young Justin's happiness. The Betty's nephew has been confused from the beginning of the show (although we all knew) and it is terrific to see him hitting it off with his stage partner Austin. In the final few shows Justin and Austin kiss, dance… and (get the tissues out for a real sob) like each other. Oh yes, and Betty's teeth are released from their prison and she's turned into a very desirable swan. All together now…. Aaaah!
---
Marti Pellow – on the dark side
Marti Pellow, the hugely successful singer, songwriter and front man of Wet Wet Wet, makes a hotly-anticipated return to the UK stage in a major new tour of the hit Broadway musical, Jekyll and Hyde. The production will embark on a spectacular national tour in January.
As well as a critically-acclaimed pop career, Marti has gone on to star in the West End, on Broadway and on National Tour in the smash-hit stage musicals Chicago and The Witches of Eastwick, he also co-starred with Josh Groban in the TV and film special Chess in Concert.
Glamorous, sexy and deliciously wicked in equal measures, Jekyll and Hyde is based on Robert Louis Stevenson's classic gothic novella. Pellow stars as the brilliant but obsessive scientist whose sadistic alter ego wreaks havoc across Victorian London in a dark tale of love, redemption and the seductive power of evil.
Check your local theatre details for dates.
---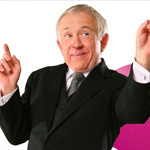 LESLIE JORDAN
Pint-sized Jordan, hailed by the American critics as "an hysterical spitfire" and "comic gold", made his name and won a coveted TV Oscar – an Emmy – as Beverley Leslie, the nemesis of infamous bitch Karen Walker, on 'Will & Grace'. Viewers in their hundreds of millions around the globe lapped it up as Leslie and Megan Mullally traded barbs and insulted as the worst of enemies.
London audiences need to be aware that he plans to take the West End by storm in 2011 with the transfer from New York of his acclaimed one-man show, My Trip Down The Pink Carpet. Jordan, a small man but a giant, notorious scene stealer on screen, will bring the show, which wowed New York audiences during a four-month run earlier this year at the Midtown Theater is part autobiography, and part Hollywood tell-all, produced by Hollywood funny lady Lily Tomlin. An outrageous tell-all that weaves together a hilarious collection of true life stories (which were also the basis for his popular memoir, 'My Trip Down The Pink Carpet', recently published by Simon & Schuster), it is filled with comically overwrought childhood agonies, offbeat observations, and revealing celebrity encounters. From Boy George to George Clooney, My Trip Down The Pink Carpet delivers a laugh-out-loud take on Hollywood, fame, addiction, gay culture, and learning to love oneself.

www.mytripdownthepinkcarpet.com
www.thelesliejordan.com
---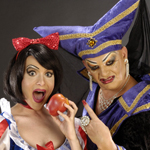 Snow White and the Seven Poofs
The team behind 2009's smash hit Sinderfella bring an all new pop-powered drag panto suitable for adults only to Leicester Square.  This bigger, bolder, ruder fairytale starring Bette Rinse and the inimitable evil Queen and 2008 Drag Idol winner Tanya Hyde is packed with audience participation and feel good party anthems.
WARNING: Please note this is an an ADULTS ONLY pantomime and definitely not suitable for children, the faint-hearted and persons of a prudish nature.
The Basement, Leicester Square Theatre – 1st December to 9th January
6 Leicester Place, London, WC2H 7BX
Tel: 0844 847 2475
www.leicestersquaretheatre.com
---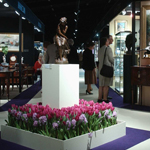 Fine arts and antiques fair
The National Fine Art and Antiques Fair will start the New Year in style when it returns to the NEC. The impressive fair brings together around 85 dealers and transforms the venue into a stylish and dramatic showcase for the finest antiques, decorative period accessories, objects d'art and fine art. Visitors can enjoy beautiful furniture, paintings, silver, porcelain, jewellery and exquisite works of art from Britain's finest dealers in a luxurious and boutique setting. Items on sale are carefully vetted by teams of independent experts to ensure authenticity and the best quality with prices ranging from under £500 to over £100,000.
The National Fine Art & Antiques Fair,
The NEC, Birmingham, B40 1NT
Tickets: £12, £10 in advance
Call 0121 767 2947 or visit
www.thenationalfair.co.uk
---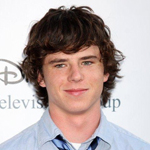 Charlie McDermott
Just wondering if anyone else has got into The Middle one of the newer comedies from the US on Sky
Set in middle America and featuring the Hecks, a family of under achievers and strange offspring, the show's eye candy is 20 year old Charlie McDermott, who plays teenage son Axl. The best thing about him is his love of spending as much time as possible wondering around in his boxers (apparently teenagers in the US do not wear briefs) still, his tight little body and rather endearing dumb quality makes it worth tuning in for… even if the design of his boxers leaves a lot to be desired.
The Middle – Sky 1 – 7.30pm