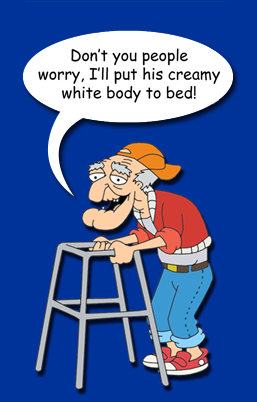 It's that time of year when the Firm's Christmas Party can end your career or cause problems between you and your workmates. Here's the Top 10 countdown of the dos and don'ts of this festive minefield.
10.   Leave your partner at home. Your other half will be out of place and bored by office gossip… and it leaves you free to be indiscrete should the opportunity arise.
9.  Here's a tip if you don't want to get pissed too quickly – starchy food such as bread or cereal delay the absorption of alcohol… start drinking immediately after breakfast.
8. Don't get so legless you pass out ruining the night for your colleagues… they might just throw you in the dumpster.
7. Don't make a blatantly obvious that you want to a snog from a workmate you've fancied all year.
6. Don't tell the boss how awful, mean, boring and a complete fuck-wit he is.
5. Don't start an argument with the person you've had a personal war with all year… remember it's your war so don't expect support from your colleagues
4. Don't be tempted to linger under the mistletoe… you never know if that 'twat' you can't stand might just be waiting for their opportunity to snog you.
3. Curb that gay instinct to insist that everyone has to do show tunes on the karaoke.
2. Don't rely on the fact you'll be spending the night with someone else… you might do… but it might not be the one your hoped for (see 4)
And at Number One, Numero Uno – The best way to avoid showing yourself up… DON'T GO!