Film Reviews – The Chronicles of Narnia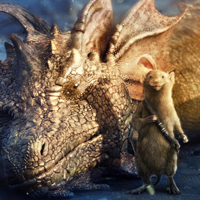 The Chronicles of Narnia: The Voyage of the Dawn Treader
Out: 9th December
Edmund and Lucy Pevensie, along with their pesky cousin Eustace Scrubb – find themselves swallowed into a painting and on to a fantastic Narnian ship headed for the very edge of the world. Joining forces once again with their royal friend Prince Caspian and the warrior mouse Reepicheep, they are whisked away on a mysterious mission to the Lone Islands, and beyond. On this bewitching voyage that will test their hearts and spirits, the trio will face magical Dufflepuds, sinister slave traders, roaring dragons and enchanted merfolk. Only an entirely uncharted journey to Aslan's Country – a voyage of destiny and transformation for each of those aboard the Dawn Treader – can save Narnia, and all the astonishing creatures in it, from an unfathomable fate.
---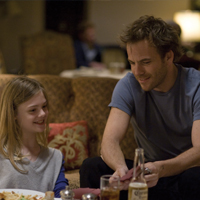 Somewhere
Out: 10th December
From Academy Award-winning writer/director Sofia Coppola (Lost in Translation, The Virgin Suicides, Marie Antoinette), Somewhere is a witty, moving, and empathetic look into the orbit of actor Johnny Marco (played by Stephen Dorff). Johnny is living at the legendary Chateau Marmont hotel in Hollywood. He has a Ferrari to drive around in, and a constant stream of girls and pills to stay in with. Comfortably numbed, Johnny drifts along. Then, his 11-year-old daughter Cleo (Elle Fanning) from his failed marriage arrives unexpectedly at the Chateau. Their encounters encourage Johnny to face up to where he is in life and confront the question that we all must: which path in life will you take?
---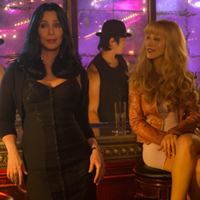 Burlesque
Out: 17th December
Ali (Christina Aguilera) is a small-town girl with a big voice who escapes hardship and an uncertain future to follow her dreams to LA. After stumbling upon The Burlesque Lounge, a majestic but ailing theatre that is home to an inspired musical revue, Ali lands a job as a cocktail waitress from Tess (Cher), the club's proprietor and headliner. Burlesque's outrageous costumes and bold choreography enrapture the young ingenue, who vows to perform there one day. Soon enough, Ali builds a friendship with a featured dancer (Julianne Hough), finds an enemy in a troubled, jealous performer (Kristen Bell), and garners the affection of Jack (Cam Gigandet), a bartender and fellow musician. With the help of a sharp-witted stage manager (Stanley Tucci) and gender-bending host (Alan Cumming), Ali makes her way from the bar to the stage. Her spectacular voice restores The Burlesque Lounge to its former glory, though not before a charismatic entrepreneur (Eric Dane) arrives with an enticing proposal…
---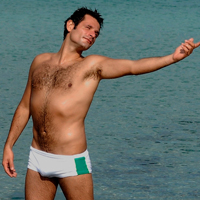 Loose Cannons
Out: 17th December
I Am Love meets Meet the Parents in this outrageous 'al dente' family comedy from celebrated award-winning director Ferzan Özpetek. Tommaso is the youngest child in the large, eccentric Cantone family who own a pasta factory in Puglia. When the Cantones gather for a family dinner to both welcome Tommaso's return and to discuss the future of the family business, a gay secret is revealed that throws the whole family into turmoil, and the strong familial ties which bind them together are put to the test with explosive and hilarious results.
---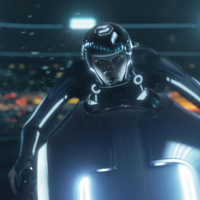 Tron: Legacy
Out: 17th December
Tron Legacy is a 3D high-tech adventure set in a digital world that's unlike anything ever captured on the big screen. Sam Flynn (Garrett Hedlund), the tech-savvy 27-year-old son of Kevin Flynn (Jeff Bridges), looks into his father's disappearance and finds himself pulled into the same world of fierce programs and gladiatorial games where his father has been living for 25 years. Along with Kevin's loyal confidant (Olivia Wilde), father and son embark on a life-and-death journey across a visually-stunning cyber universe that has become far more advanced and exceedingly dangerous.
---
Meet The Parents: Little Fockers
Out: 17th December
The test of wills between Jack Byrnes (Robert De Niro) and Greg Focker (Ben Stiller) escalates to new heights of comedy in the third instalment of the blockbuster series. Laura Dern, Jessica Alba and Harvey Keitel join the returning all-star cast for a new chapter of the worldwide hit franchise. It has taken 10 years, two little Fockers with wife Pam (Polo) and countless hurdles for Greg to finally get "in" with his tightly wound father-in-law, Jack. After the cash-strapped dad takes a job moonlighting for a drug company, however, Jack's suspicions about his favourite male nurse come roaring back. When Greg and Pam's entire clan – including Pam's lovelorn ex, Kevin (Owen Wilson) – descends for the twins' birthday party, Greg must prove to the sceptical Jack that he's fully capable as the man of the house. But with all the misunderstandings, spying and covert missions, will Greg pass Jack's final test and become the family's next patriarch… or will the circle of trust be broken for good?
---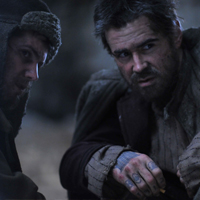 The Way Back
Out: 17th December
Inspired by Slavomir Rawicz's acclaimed novel, The Long Walk: The True Story of a Trek to Freedom as well as other real life accounts, six time Oscar nominated director Peter Weir's (Master And Commander & Dead Poet's Society) The Way Back is a stunning epic chronicling the escape of a small group of multi-national prisoners from a Siberian gulag in 1940 and their life affirming journey over thousands of miles across five hostile countries. Irish actor Jim Stugess gives a breathtaking breakthrough performance in the lead.
---
Movie Buzz
Baz Luhrmann is preparing The Great Gatsby for a return to the big screen and Carey Mulligan has been officially offered the role of Daisy Buchanan in the film and she'll star alongside Leonardo DiCaprio as Jay Gatsby.
Channing Tatum now sits atop Sony's list to star alongside Jonah Hill in 21 Jump Street. The film is based on the 1987 TV series that launched the career of Johnny Depp. It focuses on a pair of undercover officers who infiltrate high schools to fight crime.
While it looks like Zac Efron has been offered the lead in Akira, Morgan Freeman is circling the key role of the Colonel in the Manga adaptation.
Leonardo DiCaprio has signed to star in the film of Erik Larson's non-fiction book The Devil in the White City about USA's first famous serial killer. DiCaprio's next film will be Hoover for Clint Eastwood in which he'll star as controversial FBI director J. Edgar Hoover. Dustin Lance Black, Oscar-winning Milk scripter, penned the screenplay.
In other confirmed casting news, Casey Affleck, Matthew Broderick and Judd Hirsch have joined the cast of Brett Ratner's Tower Heist an action comedy that already stars Ben Stiller, Eddie Murphy, Alan Alda, Tea Leoni, Gabourey Sidibe and Michael Pena.
James Cameron will write and direct Avatar 2 and Avatar 3 with tentative expectation to film them back-to-back with an anticipated release schedule starting in December 2014 followed by the third film in December 2015. It's been reported Avatar 2 may explore the oceans of Pandora and perhaps expand further into the Alpha Centauri AB system.