On a Role with John Waters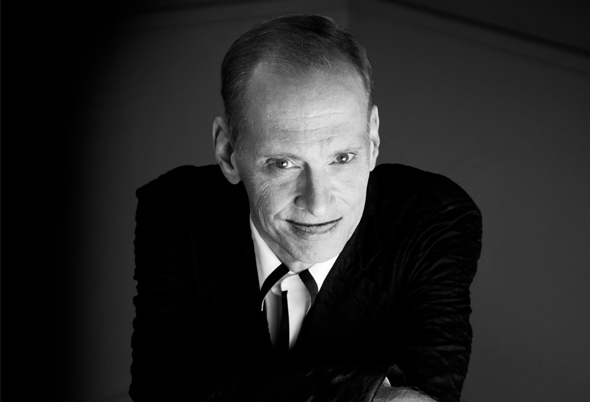 From the man who brought us Divine in Pink Flamingos and Ricki Lake in Hairspray, the incomparable John Waters, renowned cult film director, artist and writer, now lets us in on the people who influenced him most. Role Models is a paean to the power of subversive inspiration that will delight, amuse, enrich and happily horrify readers everywhere. Bent put in a call to this amiable man on the other side of the Atlantic and suggested that the book was really quite a journey for him to undertake.
I hope so… I expect it's what you hope for when you buy a book by me … I think you expect me to take you, especially when its not fiction, into some sort of strange world… so I don't think anyone will be that horrified by reading some horrifying things.
Some of the people you've chosen as role models are very scary.
To me they weren't… what was scary?
Zorro.
The lesbian stripper… yer… she was scary but her daughter turned out fine. And I think it just proves that her mother did love her… she didn't ever show it and knew nothing about parenting… she was the worst parent ever. But how come then that her girl was the president of her class, she was a straight 'A' student, she lived in an abandoned building with no heat and an insane mother made her drive her Lincoln Continental to pick her up drunk at bars when she was only 11 years old. Parenting is an odd thing. I've known parents who have done everything right and by the book and their kids turned out to be in prison. You don't always know.
How did you stumble across her?
She was at a club I went to… I used to see her as a stripper… she was amazing because she looked like Johnny Cash and would just come out nude and yell at the men… to me I thought, WOW, that's a new kind of burlesque… and these men liked it. So, yes she was a role model to me because she was a non-traditionalist stripper. This was at a time in Burlesque were they didn't even show pubic hair… but Zorro, she didn't seem to play by any of the rules.
The polar opposite of you was… Johnny Mathis… how did he achieve that status as a role model for John Waters?
I think opposites attract… in some ways he was the complete opposite of me. He was a mainstream success right from the beginning… that's the opposite of me certainly… but I find that refreshing that her survived all that. So many people who get immediate success can't survive it. They become drug addicts or they die but he had a lovely voice… and still has.
In the book your nervously ask him about being gay…
His preference was "a way of life one's grown accustomed to."
It seems that from a young age you knew who you were… reading Tennessee Williams etc… did this alienate you from your peers?
No, I had friends always. I didn't always discuss that type of stuff with them because I knew they just wouldn't be interested and they wouldn't understand it. I just kept it to myself. I didn't have a child to talk to about Tennessee Williams but I don't remember that being traumatic… I didn't need anybody to talk about him to.
Did your parents introduce you to Tennessee Williams's work?
Hell no. They would have disapproved. I just went to the library and looked up stuff and… they would be happy I was looking at books… they didn't know what I was looking up. I think my parents were really good parents because they made me feel safe… although they were against… certainly Rock and Roll. I was the first child, six weeks early so right from the beginning I was trouble… and I never fit in. They didn't know how to handle me, they did their best and I think they did a pretty good job… they never said: "You can't do anything or wont be able to do something".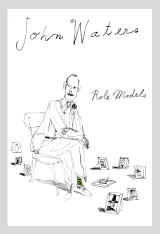 £15.99 – Role Models
Out: 2nd December
Beautiful Books
Even though I made movies that no one said were any good for ten years… they were mortified by them… they never said; "Now don't do that."  What they realised was, I was passionate about it and wanted to do it and that's the only thing you should worry about for your kids… that is… if they don't know what they want to be because someone else will tell them.
Hairspray has taken off huge around the world and because the lead is a fat girl you've become a bit of a hero to fat people… is this some thing you're proud of?
Sure, I think a fat girl stands for every minority. The girl I loosely based Tracy Turnblad on once said to me "A black girl could have gotten on quicker than a fat girl." I like a really big girl to take the role, bigenders, as we call them here in the States and it's a role that has made so many fat girls famous, so yes, everywhere I go… fat girls want to hug me. I think it represents more of a minority that is frowned upon than even racism… in a way. The fat girl stood for everybody and not only did she get her politics across she also got the boy.