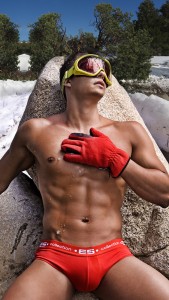 Alpe d'Huez
Alpe d'Huez will be hosting this season's European Gay Ski Week from the 26th March to 2nd April 2011.

After three years in Tignes it was time for mountains new, and what a place we've got!! 
At 1860m Alpe d'Huez and the Massif des Grand Rousses,  which reaches a staggering 3360m is a superb snowsure location for Europe's largest, loudest most fabulous Gay Ski Week.
Those who've been with us before know that the European Gay Ski Week isn't just about skiing and boarding but is one of the year's best international Homosocial events and, whilst we never forget you come to make the most of the snow, we want to make your play time party time. As ever, we'll be getting the best DJs from the best clubs – the likes of which you will not find anywhere else this winter. In addition to this we will be bringing back the spectacle that is Salvation, the legendary Trade and our very own Snowball.

For further info: 02071830823
or Visit www.egsw.eu