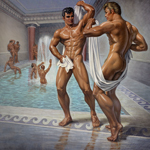 Quaintance
By Reed Massengill
George Quaintance was an artist ahead of his time, a man who forged several successful careers, yet never enjoyed mainstream fame. Had he been born a few decades later, we might know him today as a multi-tasking celebrity stylist, as a coach on Dancing with the Stars, or perhaps as the fine artist he aspired to be. But Quaintance, who died in 1957, lived and worked during an era when homosexuality was repressed, when his joyful paintings and physique photos could not depict a penis. In an era before Stonewall, the sexual revolution, gay rights and the AIDS crisis, Quaintance and his high-camp erotic art existed in a demi-monde of borderline legality. 

Half a century on, the masculine fantasy world created by Quaintance, populated by Latin lovers, lusty cowboys and chiselled ranch hands, retains its seductive allure. His highly prized paintings—numbering just 55—rarely come to auction, instead selling privately for undisclosed sums. As the preeminent 'male physique' artist of the 1940s and early '50s, his work for Physique Pictorial, Demi-Gods and Body Beautiful inspired a generation of artists like Tom of Finland, Harry Bush, Etienne, and other, lesser stars in their constellation.
This large format, glorious book full of the most amazing images and artwork is a must for any serious gay man's coffee table… it's just brilliant.
£69.99 – Taschen Books
---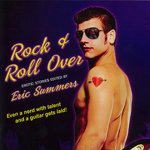 Rock & Roll Over
By Edited by Eric Summers
What is it about rock stars? They have sex everywhere. Fans throw themselves at them. With so many opportunities and so much sex, it is no wonder they are the envy of guys everywhere. But the rock star isn't the only one who gets it on… stage hands, managers, publicists… everyone takes the overflow… even the bus driver gets in on the act.
£13.99 – Starbooks
---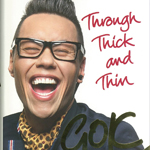 Through Thick and Thin My Autobiography
By GokWan
"The lost insignificant fat boy will never leave me. I am sure the bullies had no idea that when they poked, pinched and called me names it would stay with me for ever through thick and thin. After they had left me to cry, alone and unloved, they didn't consider what damage they'd done. But today I thank them. For without the jibes and hate I wouldn't be the person I am today." Gok Wan
£18.99 – Ebury Press
---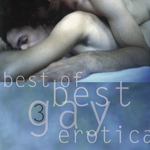 Best of Best Gay Erotica 3
Edited by Richard Labonte
Since it began in 1996, this groundbreaking series of erotica has garnered rave reviews and constantly delivered the hottest writing on gay male sex anywhere. Here, and acclaimed editor Labonte. Aided by an impressive panel of judges bring together all the most daring, intense and memorable stories from the last 5 years.
£10.99 – Cleis Press
---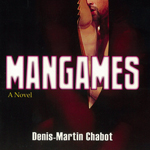 Mangames
By Denis-Martin Chabot
A group of men give free rein to their sexual appetites while coming to terms with their emotional and psychological needs. Although for them the 80s was a time of innocence and freedom, in that Garden of Eden, there was a snake known as 'predator'. A disco-bar in Montreal's gay district is the centre for a love story and of a tragedy, where sex sometimes explicit and sordid leads the reader on to an uncertain ending.
£12.99 – Starbooks
---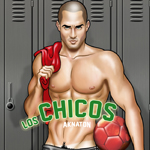 LOS CHICOS
By Aknaton
Simple and significant: LOS CHICOS—The Boys—is the title of Chilenian comic artist Aknaton's debut art book. And yet, is anything really simple in the universe of young men? Aknaton offers us a new interpretation of cybersex with his sexy picture book: With a little help from his image editing program he creates male sex appeal in web 2.0. Cheekily and skillfully he uses the work of well known photographers as a base to create his fantastic art. In a clever way he embodies flesh, lust and love in his digital images and creates a stunning update of sex—very 2010, full of fun and passion.
£14.99 – www.brunogmuender.com
---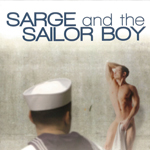 Sarge and the Sailor Boy
By Michael Gleich
If you enjoy the gay erotic art of such artists as, Tom of Finland, you will love reading about the characters in this book. Hard drinking men, horse-hung with buff bodies hang out at Madam Woo's, a tavern on a seedy wharf that caters to their special needs. These men need only one thing – sex every which way they can get it.
£11.99 – Nazca Plains
---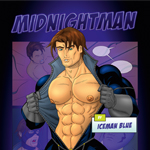 Midnightman
Iceman Blue
He has all the advantages a comic hero needs: He's good looking, muscular and has quite a bulge in his pants … though he's far away from being as hung as his antagonists with their monstrous XXXXXL cocks. And boy, these monsters really like to play with our hero, scare him a little and—of course—fuck him almost to shreds. But nevertheless Midnightman never gets tired of adventures and happens to stumble from one breathtaking story into the next.

£ 14.99 – Bruno Gmunder