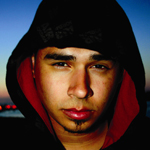 AFROJACK FT EVA SIMONS
Take Over Control
Out now.
Afrojack is the Dutch music star that's taking over the world's dancefloors. His single, 'Take Over Control' is currently one of the hottest club anthems on the planet, not least in the UK where it's playlisted at Radio 1 and championed by Annie Mac, Pete Tong and Mistajam, plus Kiss, Galaxy and 1xtra's specialists. He's also produced for the likes of Estelle, David Guetta, Madonna and the upcoming Black Eyed Peas single. This is definitely one to catch.
---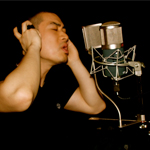 SIOW
We Were
6th December
Hot new R&B artist Siow has been on a whirlwind journey which led him to the completion of his first studio single, 'We Were', and his album, 'Another Day'. As well as working with John Altman, Siow's brand new album also features a contemporary cover of the Billy Joel classic 'Honesty'. The Australian born artists is ready to burst onto the British R&B scene with his unique blend of beats with real, raw instrumentals. With 'We Were' already a number one hit in Australia, it's only a matter of time before he does the same here.
---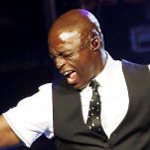 SEAL
Weight of My Mistakes
13th December
I'll be the first person to admit to being a fan of Seal. 'Kiss From a Prayer' was one of my favourite songs of all time. Seal yearns to get back to that soulful, balladic sound with his newest single, 'Weight of My Mistakes', but like Sting and Tamsin Archer, and just about every other ageing 80s/90s pop act, the new stuff never packs as much of a punch as it should do. Sorry Seal, but this isn't your best. Skip it.
---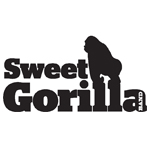 SWEET GORILLA
Feels Like I'm Still in Love
December release
This is an uplifting pop/rock song inspired by a moment of doubt in a relationship. There's a shine and vibrancy to this band that gives their music a nice, round newness that will appeal to indie fans and emo kids the world over. With mentoring and production coming from Youth, you can rest assured that this track bangs and bounces and thrills in all the right places.
---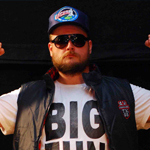 THE NIALLIST
I Came
Out: 13th December
Glaswegian funkster the Niallist recruits the vocal stylings of Miss Mac D for this boisterous, naughty Miami bass pop classic-to-be. With remix credits like Franz Ferdinand, La Roux and Lady Gaga under his belt, he already has the perfect credentials for mashing up our gay club dancefloors. Dubstep legend DFRNT and Italo-disco master Brassica offer exciting remixes for those of you who like to twist it up.