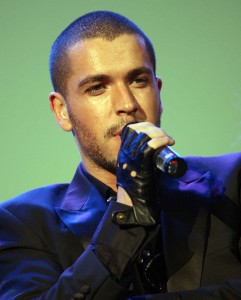 A lot can happen in five years… especially for an ex winner of the X Factor.
Despite millions of album and singles sales, countless awards (including an Ivor Novello and a staggering 15 Global Platinum discs), international success and a fan club that grows daily… Shayne Ward (winner of the second series of X Factor) has been on hiatus for a few years now and there are quite a few new kids on the block, not to mention a whole team of finalists from the very show that created him, vying for chart success.
But Shayne Ward is back, looking and sounding better than ever. The 25-year-old, Manchester born hunk is set to storm up the charts with his highly anticipated third album, entitled Obsession. He's not been idol while on this slight break in his career. In fact, Simon Cowell, the pop Svengali who is guiding Shayne's career, has so much faith in the man that he gave him time and space to write and work with an array of the hottest producers around including; chart dominator Taio Cruz, Darkchild (credits include Lady GaGa, Pussycat Dolls), Lucas Secon (Pixie Lott), Quiz & Larossi (Alexandra Burke, Pussycat Dolls), Savan Kotecha (Usher, Britney Spears) and Andrew Frampton (The Script). The album is said to be a Pop work of art… we can only wait in anticipation.
Obsession – Out: 15th November – Syco
Photo: Tony Duran