DJ Roland – Vocal outpourings
Top US DJ/Producer/Vocalist Roland Clark delivers a huge slice of dancefloor seduction with a brand new single 'Tambor Love' a deep and delightfully soulful outing, dripping with a gorgeous vocals.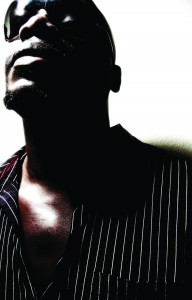 Roland is an unstoppable force when it comes to his hard work in house music, boasting a huge catalogue of releases to date. He released his first single in 1987, 'Why!' on Atlantic Records and has since gone on to sing, write, and produce many singles such as 'I Get Deep', 'This Is House', 'Glad You Came' among many. He has appeared on prolific labels such as Defected, Fluential, King Street, Soul Heaven, Big Love, Soulfuric, MN2S, T's Box, InHouse, and Strictly Rhythm to name a few, with other new singles forthcoming on Fizzy Wine and Amore' labels. Roland Clark is also featured vocalist on many Fatboy Slim releases including 'Halfway Between The Gutter And The Stars', 'What Da Fuck' and 'Song For Shelter'. Roland's voice, which has several styles from mean spoken word to beautiful soul and beyond, has proliferated throughout the realm of House Music, but in addition he has also carved himself a nice slice of house music's pie with his phenomenal deejaying and production skills. His contributions infuse many artists best works, including Armand Van Helden's gorgeous "Flowerz', and working with such deejays and producers such as Todd Terry, Kenny Dope, Mark Knight, Bad Boy Bill, Meat Katie, Sandy Rivera, Terry Hunter and Roger Sanchez, Noir, Souldynamic, George Morel, Erick Morillo and Bob Sinclair, just to name a few..
'Tambor Love' released on 1st November on Delete Global (US)
www.myspace.com/rolandclark