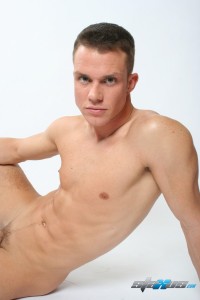 What the hell is wrong with all these English models? They're cute, they're sexy, they're very, very horny and they're always a real good fuck – trust me, I know because I've tried it countless times myself! But sadly they're not very reliable.
I receive a lot of model applications, and a lot of them come from guys in the UK, who contact me via Facebook or who e-mail me directly at Johan@Johan-Volny.com. It's really fun to receive these applications, some of which are from models who have previously worked for other studios but most of which are from complete newcomers. In them, guys tell me their sexual fantasies, such as wanting to be a top or a bottom in a gangbang, wanting to drown in piss, wanting to be spanked or raped, wanting to try a double penetration or simply wanting to cuddle and jack off with their favourite model. Some of them even dream of being fucked by me, which I guess is something of an honour! None of these fantasies are ever a problem – why, we can make (almost!) every gay sexual fantasy come true. However, there are a couple of provisos to all this. Firstly, you have to send me your application; and secondly, we will film it and release it on DVD.
The other week we planned to shoot a movie in Prague. The storyline centred around a group of British models teaming up with us Czechs, and as such we'd invited a few UK lads across to the Czech Republic, including one 22 year old sporty guy from Manchester who had somewhat desperately asked if he could serve as a double-penetration bottom to me and my mate Jimmy Call – a wish that I for one was only too happy to fulfil!
We had telephoned all these UK models at least a dozen times and double-checked everything before booking and paying for their flights, and they in turn had confirmed that the arrangements were in order. Despite all this, however, five out of the seven British guys never showed up in Prague, being too frightened, too drunk or just too plain lazy to come over. Stupid bloody assholes! What's more, none of these fellows had the balls to inform us of their change of heart or answered my e-mails and phone calls trying to find out where they were. Cowards!
To be honest I really don't mind if models change their minds – it's their prerogative, after all – but it's only decent courtesy that they inform us of their decision. For not only did we pay for their flights – the cost of which we can't claim back after the flight-dates – but (worst of all) we'd actually planned scenes with these boys in and we needed them on the set. I mean, how can you shoot a double-penetration when the bottom is missing? Or a gangbang when 4 of the 5 tops aren't there?
The costs for the use of cameras and locations, for make-up and for last-minute back-up models are always very expensive, and it's basically little more than money down the drain just because some stupid models don't have the balls to call or send an e-mail. All that said. This is pretty much typical behaviour from models and happens all the time. As a result I always plan to have one "emergency" model as back-up for every scene I shoot; though what happened the other week in respect of the five UK models who didn't show was most definitely a record in over ten years of STAXUS studio history!
Kiss, Johan