Dance Tracks – September 2010
Track of the month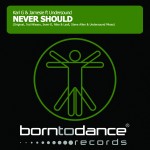 Karl G & Jamesie ft Undersound – Never Should (Born To Dance)
This track has been gathered a lot of attention in Ibiza this year and it's easy to see why. As DJs, Karl G & Jamesie have built up an international pedigree, are tour residents for Ministry of Sound in Scandinavia, and have graced the decks across the UK for nearly all the major club brands. This is chunky, uplifting house at its finest. Tough melodic beats, with a killer breakdown and has already reached No.1 in Sweden's Club Chart. There are many remixes available, but my choice is still the original mix and this will hopefully see a full release in the UK soon.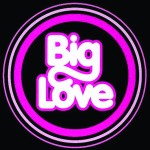 Seamus Haji & Romain Curtis ft Awa – Just A Friend (Big Love)
There's something very Swedish in the air this month! Seamus Haji & Parisian DJ/Producer Romain Curtis team up once again with the talented Awa from Sweden to follow up their previous single "I've Been Looking". This is an emotive vocal performance from Awa and a firing production from the boys. The Club Mix was tested out by Seamus all over the globe causing big "hands in the air" moments and it's been doing exactly the same in my sets too. The Vocal Mix has a big rousing piano hook and you can't help but be moved by it (and if you love it so much then you can always opt for the glorious Instrumental Mix).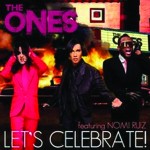 The Ones – Let's Celebrate (Beat Congress)
There's been some great remixes of the classic track One's track Flawless doing the rounds for the past few months and it's great to see these guys back with new material too. JoJo Americo, Paul Alexander and Nashom' new single Let's Celebrate (featuring Nomi Ruiz formerly of Hercules And Love Affair and currently of Jessica 6) has been well worth the wait. It's chunky bassline maintains that signature "Ones" sound brilliantly. The vocals can be a touch too camp if you listen to them closely enough, but heading to the Wawa Dub sorts that out.
Prok & Fitch vs Todd Terry – Something's Going On (Stealth Records)
Todd Terry is undoubtedly one of the all time New York House dons with numerous productions and cross over hits. In the club scene he is well known for his Unreleased Projects series, which are still recognized as all time classics. The Prok & Fitch lads were digging the crates and stumbled upon Todd's release Something's Going On. Upon their request Todd handed them the original acapella, so they could work their magic in studio. The promo was mailed to the key DJ and has quickly became one of Stealth Records of the summer.