Bent Bites – October 2010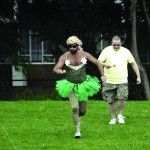 Gay Sports Day
Last month 12 teams competed for victory in Gay Sports Day, cheered on by a packed crowd of supporters. The event, organised by GMFA, the gay men's health charity, and the Royal Vauxhall Tavern (RVT), took place in Vauxhall Spring Gardens on Bank Holiday Monday. Contestants displayed their sporting prowess in events such as the drag relay, the egg and spoon race and the 50m mince, helping to raise vital money for gay men's health and the local community.
Rugby star Ben Cohen, who donated a signed jock strap and gay icon Kylie Minogue gave their support to this year's event, donating rare and collectable items for an auction. All money raised will go towards GMFA, Vauxhall City Farm, and The Friends of Spring Gardens.
Photo: Jon Haywood
---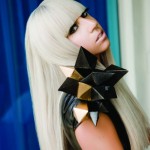 The Rev. GaGa
According to many news and blog sites, the wonderful Lady Gaga has reportedly taken an online course to become an ordained minister. She is a big supporter of gay marriage and has made her views clear to those who are anti LGBT reform, inclusion and equality. Apparently the pop goddess wants to marry fans on stage, particularly in states that have a gay marriage ban.
---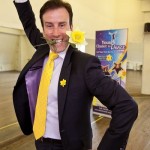 Your Chance To Dance
Strictly Come Dancing is back on our screens and if you're keen to brush up on your dance moves, then sign up for one of Marie Curie Cancer Care's Chance To Dance events taking place across the UK this November. You'll be taught four different dance styles in one day, before coming together with hundreds of other participants in a group dance at the end of the day. Taught by professionals, the dances range from Michael Jackson's Thriller, Beyonce's Single Ladies to Jazz and Ballroom, with each class being tailored to suit any ability.
There are nine 'Chance to Dance' events taking place across the UK throughout November.
---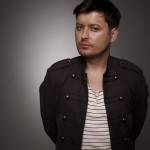 Ultimate Winner
Brian Dowling, the camp TV presenter was crowned the winner of the final ever installment of the reality show but he insists the fireworks-filled finale was more for the series' host than for him.
He said: " I remember when I first won, in 2001, and we were looking at the fireworks and she said they were all for me. On that last day I was able to say, 'Davina, they're all for you now.'
Brian – who beat Chantelle Houghton and Nikki Grahame to the title of Ultimate Big Brother contestant – admits he had serious reservations about returning to the programme which made him a star after seeing what happened to Jade Goody when she returned to the house. He told The Sun newspaper: "I had the Jade thing going on in the back of my mind – people waiting for you to f**k it up. But I thought there was nothing I could lose. I'm still pretty much the same person I was 10 years ago. Viewers liked me then, why wouldn't they now?"
---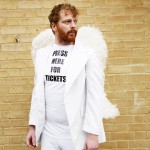 Kim Noble Will Die
After its critically acclaimed, box office hit run at Soho Theatre and a week at the Edinburgh Fringe delighting and upsetting people in equal measure, Kim Noble's show about failure and entertainment, death and legacy, and how to get by in life a little bit more easily, comes to greenroom.
Kim Noble is a performance and video artist, and one half of Perrier Award-winning, BAFTA-nominated experimental art-comedy duo (nobleandsilver) with Stuart Silver. Kim's work uses a provocative and humorous style to expose the human condition: notions of death, sexuality, gender and religion are picked at with dry comedic use of tragedy meshed with absurdity. Continuing in the tradition of (nobleandsilver), Kim's solo work is disorientating, and aims to destabilise its audience as much as to make it laugh.
Forced to assess his meagre legacy as his contemporaries become more and more successful, what Kim bequeaths to the world has become of utmost importance to him.
Performance: 8th October
greenroom
54-56 Whitworth Street West
Manchester M1 5WW
---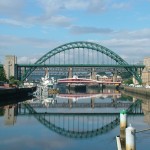 Newcastle upon Gay
The search is on for information about the colourful – and often clandestine – history of Newcastle upon Tyne's gay scene.
Organisers of a new history walk are calling on members of the lesbian, gay, bisexual and transgender (LGBT) communities who have lived in or visited the city over the years to share their memories and stories so that they can be included in the city trail.
The LGBT Heritage Walk has been developed by members of the STaG gay and bisexual men's group and is based upon the memories and anecdotes of men who have experienced Newcastle's gay scene through the years. The two and a half mile walk takes in areas including Haymarket, Grey Street, Bigg Market and of course the Pink Triangle.
Steve Paske, who has been involved in developing the walk, says it has helped to capture many wonderful, and sometimes poignant, memories of Newcastle's gay scene over several decades
People can get in touch to share memories and information by contacting Steve at stevepaske@talktalk.net or writing to Steve Paske, C/O 13 Walker Terrace, Gateshead, NE8 1EB
---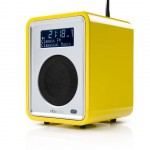 Yellow blast
Along with the benefits of crystal clear DAB digital radio, the new Vita Audio R1 gives greater control of its exceptional sound, with adjustable bass and treble controls. It also features an input to play audio from an iPod, or other audio device, plus a line-out socket to connect to an existing hi-fi.
Prices from around £160