Film Review – October 2010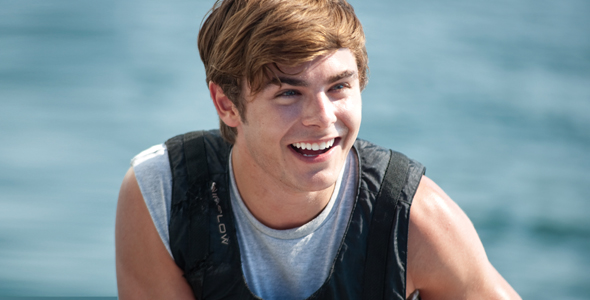 The Death And Life Of Charlie St Cloud
Out: 8th October
Based on an acclaimed novel, Charlie St. Cloud is a romantic drama starring Zac Efron as a young man who survives an accident that lets him see the world in a unique way. In this emotionally charged story, he begins a romantic journey in which he embraces the dark realities of the past while discovering the transformative power of love. After his high–school classmate Tess (Amanda Crew) returns home unexpectedly, Charlie grows torn between honouring a promise he made four years earlier and moving forward with new-found love. And as he finds the courage to let go of the past for good, Charlie discovers the soul most worth saving is his own. Dreamy on the eyes but dreary on the brain.
---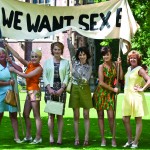 Made In Dagenham
Out: 1st October
The Britcom of the year. From the makers of Calendar Girls with an all star British cast. Lead by award winning Sally Hawkins as Rita O'Grady who is the catalyst for the 1968 Ford Dagenham strike by 187 sewing machinists which led to the advent of the Equal Pay Act. Working in extremely impoverished conditions and for long arduous hours, the women at the Ford Dagenham plant finally lay down their tools when they are reclassified as "unskilled". With humour, common sense and courage they take on their corporate paymasters, an increasingly belligerent local community, and finally the government itself. The leader of the women's struggle is fast-talking, no nonsense Rita whose fiery temper and occasionally hilarious unpredictability proves to be a match for any of her male opponents, and is echoed by Barbara Castle's struggle in the male-dominated House of Commons. Expect a couple of tears in the eyes.
---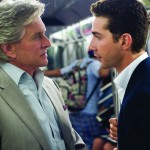 Wall Street: Money Never Sleep
Out: 8th October
Greed is good again. Emerging from a lengthy prison stint, Michael Douglas returns as Gordon Gekko who finds himself on the outside of a world he once dominated. Looking to repair his damaged relationship with his daughter, Gekko forms an alliance with her fiancé Jacob (Shia LaBeouf), and Jacob begins to see him as a father figure. But Jacob learns the hard way that Gekko – still a master manipulator and player – is after something very different from redemption.
---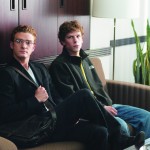 The Social Network
Out: 15th October
One of my favourite directors David Fincher (Seven, Fight Club, Benjamin Button) brings to the big screen the story behind Facebook. On a fall night in 2003, Harvard undergrad and computer programming genius Mark Zuckerberg sits down at his computer and heatedly begins working on a new idea. In a fury of blogging and programming, what begins in his dorm room soon becomes a global social network and a revolution in communication. A mere six years and 500 million friends later, Mark Zuckerberg is the youngest billionaire in history… but for this entrepreneur, success leads to both personal and legal complications. Justin Timberlake stars.
---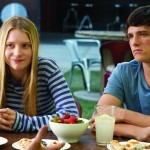 The Kids Are All Right
Out: 29th October
The Kids Are All Right is the heartfelt new comedy from acclaimed director Lisa Cholodenko, starring Annette Bening, Julianne Moore, and Mark Ruffalo. Two teenaged children (Alice in Wonderland's Mia Wasikowska and Journey to the Centre of the Earth's Josh Hutcherson) get the notion to seek out their biological father and introduce him into the family life that their two mothers (Bening and Moore) have built for them. Once the donor (Ruffalo) is found, the household will never be the same, as family ties are defined, redefined, and re-redefined. This is a classic modern day story and beautifully executed.
---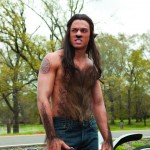 Vampires Suck
Out: 15th October
This was inevitable… a spoof film about, wait for it, vampires! Vampires Suck is a comedy about contemporary teen angst and romance movies. Becca, an anxious, non-vampire teen, is torn between two boys. Before she can choose, Becca must get around her controlling father, who embarrasses Becca by treating her like a child. Meanwhile, Becca's friends contend with their own romantic issues – all of which collide at the prom. Contender for the worst movie of the year.
---
FILM BUZZ
Al Pacino and Joe Pesci are now circling The Irishman, the mob drama that Robert De Niro and Martin Scorsese have been working on together based on the exploits of mob hitman Frank "The Irishman" Sheeran as chronicled in the book I Heard You Paint Houses. With Scorsese at the helm I trust this won't disappoint like Righteous Kill, the last collaboration between the De Niro/Pacino dream team.
Oscar buzz surrounds The King's Speech starring Colin Firth and Geoffrey Rush, the film centres on King George VI and his Australian speech therapist Lionel Logue as the two work to correct George's stammer leading up to his speech declaring war against Germany.
Whilst British actor Martin Freeman (Hot Fuzz) has turned down the role of Bilbo Baggins in The Hobbit due to prior commitments with playing Dr. Watson on the BBC series Sherlock, it is now thought the studios backing the Hobbit films, have since come back to Freeman with a proposed schedule that would allow him to shoot both projects.
Perhaps adding a bit of credibility to a cast that currently includes Alexander Skarsgard, Taylor Kitsch, Brooklyn Decker and Rihanna, we can now report Liam Neeson has joined the cast of Universal's expensive £120 million board game adaptation Battleship. The film takes place during a battle for planet survival against a superior alien force and is set for a May 18, 2012 release.
---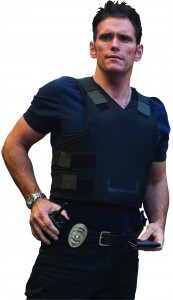 TEN THINGS YOU NEVER KNEW ABOUT MATT DILLON
1. His grandmother, Bea Dillon, is the sister of two famous artists: Alex Raymond and Jim Raymond. Alex Raymond was the creator of the cartoon strip, Flash Gordon; and also Jungle Jim and Rip Kirby. Jim Raymond drew Blondie for about 40 years.
2. Brother of actors Kevin Dillon and Paul Dillon.
3. Dated Cameron Diaz from 1996 to 1998.
4. Has a large vinyl record collection and is a big fan of Cuban music.
5. Has travelled extensively in Southeast Asia.
6. "Matt Dillon" is also the fictional name of the hero of Gun Law (1955), television's longest-running ever western series.
7. Is a runner, and regularly runs through Central Park in New York, where he lives. Usually he is not recognized.
8. Played a lead role in three of author S.E. Hinton's books made into movies consecutively: Tex (1982), The Outsiders (1983) and Rumble Fish (1983).
9. He is left-handed.
10. Quit smoking cigarettes in 1996.
Matt Dillon returns to the big screen alongside Paul Walker and Chris Brown in the action thriller Takers out on 1st October.