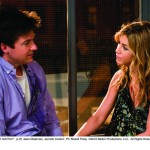 The Switch
Out:1st September
Jennifer Aniston and Jason Bateman star in The Switch, an offbeat comedy about Kassie, a smart, fun-loving single woman who, despite her slightly neurotic best friend Wally's objections, decides it's time to have a baby – even if it means doing it by herself… with a little help from a charming sperm donor (Patrick Wilson). But, unbeknownst to her, Kassie's plans go awry because of a last-minute switch that isn't discovered until seven years later when Wally finally gets acquainted with Kassie's precocious-though slightly neurotic-son. Well worth checking out.
---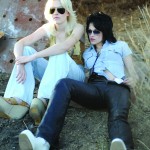 The Runaways
Out:10th September
The Runaways follows two friends, Joan Jett (Kristen Stewart) and Cherie Currie (Dakota Fanning), as they rise from rebellious Southern California kids to rock stars of the now legendary group that paved the way for future generations of girl bands. They fall under the Svengali-like influence of rock impresario Kim Fowley (Michael Shannon), who turns the group into an outrageous success and a family of misfits. With its tough-chick image and raw talent, the band quickly earns a name for itself—and so do its two leads: Joan is the band's pure rock' n' roll heart, while Cherie, with her Bowie-Bardot looks, is the sex kitten.
---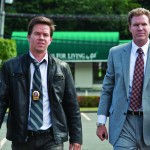 The Other Guys
Out:17th September
Set in New York City, The Other Guys, a buddy comedy, follows Detective Allen Gamble (Will Ferrell), a forensic accountant who's more interested in paperwork than hitting the streets, and Detective Terry Hoitz (Mark Wahlberg), a tough guy who has been stuck with Allen as his partner. Allen and Terry idolize the city's top cops, Danson and Highsmith (Dwayne Johnson and Samuel L. Jackson), but when an opportunity arises for the Other Guys to step up, things don't quite go as planned.
---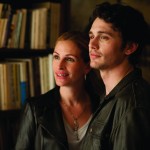 Eat, Pray, Love
Out: 17th September
Liz Gilbert (Julia Roberts) had everything a modern woman is supposed to dream of having – a husband, a house, a successful career – yet like so many others, she found herself lost, confused, and searching for what she really wanted in life. Newly divorced and at a crossroads, Gilbert steps out of her comfort zone, risking everything to change her life, embarking on a journey around the world that becomes a quest for self-discovery. In her travels, she discovers the true pleasure of nourishment by eating in Italy; the power of prayer in India, and, finally and unexpectedly, the inner peace and balance of true love in Bali. Based upon the bestselling memoir by Elizabeth Gilbert, Eat, Pray, Love proves that there really is more than one way to let yourself go and see the world.
---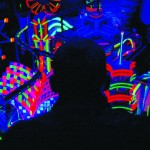 Enter The Void
Out: 17th September
Possibly the best film of the year! Cutting edge, controversial, mind warping, is a sensory experience without needing 3D. Oscar and his sister Linda are recent arrivals in Tokyo. Oscar's a small time drug dealer, and Linda works as a nightclub stripper. One night, Oscar is caught up in a police bust and shot. As he lies dying, his spirit, faithful to the promise he made his sister – that he would never abandon her – refuses to abandon the world of the living. It wanders through the city, his visions growing evermore distorted, evermore nightmarish. Past, present and future merge in a hallucinatory maelstrom. A masterpiece of film-making.
---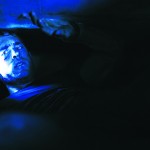 Buried
Out: 19th September
Ryan Reynolds is US contractor working in Iraq, trapped in a coffin. He wakes up 6 feet underground with no idea of who put him there or why, life for Paul instantly becomes a hellish struggle for survival. Buried with only a cell phone and a lighter, his contact with the outside world and ability to piece together clues that could help him discover his location are maddeningly limited. Poor reception, a rapidly draining battery, and a dwindling oxygen supply become his worst enemies in a tightly confined race against time- fighting panic, despair and delirium, Paul has only 90 minutes to be rescued before his worst nightmare comes true.
---
TEN THINGS YOU NEVER KNEW ABOUT JAMES FRANCO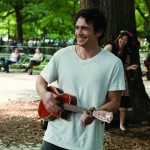 Auditioned for the role of Peter Parker in Spider-Man (2002), but was given the part of Harry Osborn.
In his spare time he likes to paint
3. Was named one of People Magazine's 50 Hottest Bachelors 
Has his own production company – Rabbit Bandini Productions.
Went by the name of Ted in high school and was voted "Best Smile" at Palo Alto High School
6. Shares a birthday with Hayden Christensen.
Is of Portuguese and Swedish heritage on his father's side, and of Russian Jewish heritage on his mother's side.
Close friends with Tobey Maguire. He also used to "babysit" Tobey's daughter on the set of Spider-Man 3 (2007).
His first overseas trip was to Australia to film The Great Raid (2005)
Franco told interviewer Terry Gross that when he was in junior high school, he was arrested for shoplifting cologne from a department store and reselling it with his friends at the school.
In 2008, he shot an advertising campaign in which he became the face of Gucci cologne.
---
MOVIE NEWS
Sequels now in the works thanks to good box office this summer. Sylvester Stallone scores another franchise, with The Expendables 2 in the works. And the ingredients are starting to come together for a sequel to the Angelina Jolie spy thriller Salt as writer Kurt Wimmer is said to have some ideas for advancing the story. Director Phillip Noyce is also reportedly interested in returning.
Hugh Jackman has backed out of his lead role in the comedy Avon Man, opting instead to concentrate on getting in shape for Wolverine 2. Jackman will next be seen in the robot boxing movie Real Steel.
Ben Affleck and Rachel Weisz have joined the cast of Terrence Malick's next movie, with Affleck stepping in for Christian Bale in the untitled romantic drama. There was a time, say five or so years ago, where I would have dreaded such news, but Affleck has continued to grow as a performer while I've grown a bit tired of Bale.
Battleship, the epic movie with a £200million budget is casting and includes Alexander Skarsgard (True Blood), Rihianna and Tom Arnold. Peter Berg (Hancock) will direct the movie, which tells the story of an international fleet teaming up to battle an armada from outer space. Battleship is set to begin production in Hawaii at the end of the month and has set a release date for May, 2012.