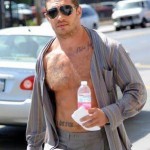 Tom Hardy, one of the stars of current blockbuster Inception, has revealed he slept with men when he was younger.
When asked by Now magazine whether he had slept with men, he replied: "As a boy? Of course I have. I'm an actor for ****'s sake. I've played with everything and everyone. I love the form and the physicality, but now that I'm in my thirties, it doesn't do it for me."
He went on to describe how he felt very much the outsider in a world of macho men. "A lot of gay men get my thing for shoes. A lot of people say I seem masculine, but I don't feel it. I feel intrinsically feminine. I'd love to be one of the boys but I always felt a bit on the outside. I have definite feminine qualities and a lot of gay men are incredibly masculine. Maybe my masculine qualities come from overcompensating because I'm not one of the boys."
The actor, who is engaged to British actress Charlotte Riley, 28, said he had finished "experimenting" but still enjoyed close friendships with men.
---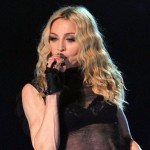 KERCHING!
Madonna will hit the jackpot if she takes up the offer of a 5 year residency in Las Vegas. According to sources, her Madgesty has been offered $1Billion to take to the stage in the USA's gambling capital. She'd be following in the shoes of many top names; Elvis, Celine Dion, Cher and Elton to name just a few but her earning would totally eclipse that of any of her contemporaries.
---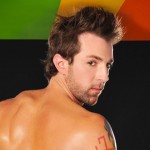 "QUEER OF THE YEAR"
The votes have been counted and Montreal has announced a winner in the "Queer of the Year" contest. Twenty-nine year-old Sean Horlor of Vancouver, British Columbia won the ultimate title after a week of fierce competition amongst four other competitors.
Throughout Montreal's Pride festivities, the contestants showed the world how they can heat it up in the kitchen, behind the camera, on stage and through the streets of Montreal (keeping it clean, of course, during a fund-raiser carwash). All of the excitement was captured on film and posted at www.queeroftheyearcontest.com where viewers were able to keep up with the action and vote for their favourite contestants.
At the end of the competition, Sean Horlor was the finalist with the most public votes combined with the most points from the judges, winning the ultimate title of Queer of the Year.
Visit www.tourisme-montreal.org
---

The mega-brained Stephen Fry recently caused a bit of a sensation by behaving like his would-be alter-ego Oscar Wilde. It was claimed that he read out porn to a group of his young boyfriend's chums in a 'booming' voice. The Queen's Arms in Kensington (very Oscar dear) was the scene of this impromptu performance and a group of around 20 people gathered to listen to his vocal interpretation of this naughty communiqué. For those of us who missed it… can we have a repeat performance on the next series of QI please?
---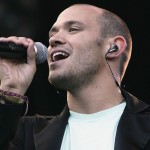 A Role for Will
Pop star Will Young is the top role model for gay youngsters in Britain, according to a new survey. The singer 'came out' shortly after he won reality contest "Pop Idol" in 2002 and voters on rights group Stonewall's website have named him their favourite gay public figure.

The "Leave Right Now" hitmaker won 58 per cent of the vote, leaving Alison Goldfrapp trailing in second place with 15 per cent. Bloc Party frontman Kele Okereke garnered 12 per cent to land third place, while 2009's "The X Factor" winner Joe McElderry, who has recently revealed he is gay, came fourth with 10 per cent. He claimed that the 'twitter' campaign that insinuated he was gay, certainly helped him come to terms with his real feelings. Meanwhile, he has revealed that he had been collaborating on his debut record with artists including Rihanna, Pussycat Dolls, Enrique Iglesias and Cher. Back at the survey…. Rapper Lady Sovereign rounded out the countdown with five per cent of votes.
---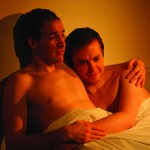 Maurice
A tale of passion, bravery and defiance in the face of the repressive attitudes of Edwardian England, Maurice is adapted from E.M Forster's intensely personal novel. Compellingly honest and beautifully written, it is a moving love story and also one man's quest to be himself. Maurice is heading for Cambridge, his future mapped out for him. But, when he falls in love with a man he finds himself at odds with his family, the class system, society and the law.
Maurice is a love story, a coming of age story, and an exploration of our deepest insecurities and the need to conform.
Above the Stag Theatre: 15 Bressenden Place, London SW1E 5DD
4th- 26th September Box Office: 020 8932 4747 www.abovethestag.com
---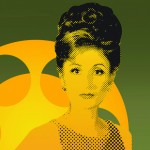 SUNSET B*TCH
Jessica Martin is Veronique Raymond: self-proclaimed Hollywood legend and diva with a capital D. On the eve of her long-anticipated return to the London stage, she shares her extraordinary journey from rags to riches (and back again). With a little help from her showbiz pals – Liza, Judy, Marilyn, Barbara and Bette, to name but a few – we'll discover why she became the Sunset B*tch.
 
Jessica Martin made her West End debut playing Sally Smith in the 1984 revival of Me and My Girl at the Adelphi Theatre. Other past work in theatre includes one of the title roles in Mack And Mabel (Piccadilly Theatre), Norma Desmond In Sunset Boulevard (Comedy Theatre), Mrs Lovett in Sweeney Todd (Bridewell) and TV audiences will also recall her work on the iconic TV series, Spitting Image. 
 
SUNSET B*TCH From 7 – 26 September. 
Waterloo East Theatre, Brad Street, London, SE1 8TG
Box Office: 020 7928 0060 / www.waterlooeast.co.uk
---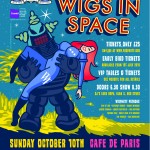 Wig Party… in Space
London's most glamorous and exciting fundraiser is back! The Wig Party, raising money for the Terrence Higgins Trust, returns for a night that will be out of this world. The theme this year – WIGS IN SPACE. It's a party Jim, but not as we know it.
So put your phasers on stunning, go to warped speed and buy your early bird tickets for a destination party that will fly you to the moon and beyond. Expect the usual fun and gorgeous crowd in the most sensational outfits and wigs, along with our fabulous VIP area for our most generous party people, and of course the Wig Pageant where you can compete to win the title Look of 2010, with some fabulous prizes including holidays and hampers from our kind sponsors.
10th October – Café De Paris – London
Tickets: £25 with a very limited number of early bird tickets at just £20 each!