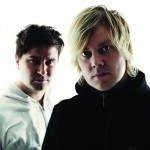 SUPER8 & TAB
Empire
Out:13th September
Super8 & Tab have worked with greats such as Armin Van Buuren and Above & Beyond, but are now stepping out to make a name of their own. The Finnish duo's innovative modern trance is laser-sharp and cuts a swathe through the droll of monotonous pretenders cluttering club playlists these days. Ethereal epics, hypnotic electro-tinged tracks and heart-lifting melodies make this an album to look out for.
---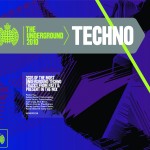 MINISTRY OF SOUND
The Underground 2010 – Techno
Out now
This is the seventh outing in Ministry of Sound's Underground series, and this time it's all about the techno. Mostly Detroit techno, such tracks as Carl Craig's 'At Les' and Plastikman's 'Spastik' feature, as Radio Slave, Trentmoller and Dustin Zahn. If you like techno, you'll love this!
---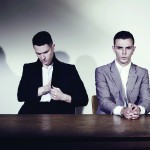 HURTS
Happiness
Out: 6th September
Hurts are so pretty it, well, hurts. Debut single 'Wonderful Life' already has over one million online plays and reached number one in Cyprus. It is also the most played song this year in Denmark. This is a perfect pop band your mum will love and you won't be too embarrassed to like them too, because you pretend you just like them for their looks rather than their music. A win-win situation, even if you normally loathe the idea of boybands
---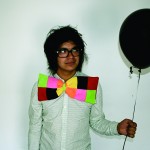 GET CAPE. WEAR CAPE. FLY.
Get Cape. Wear Cape. Fly.
Out: 13th September
This Southend-born troubadour is a modern folk-pop legend in some quarters. He's duetted with Kate Nash and Billy Bragg and is often likened to MIA and Jamie T. MIA he's not, but this is still seriously cool stuff. You know the kind: super-trendy and played in those types of London club. And we're happy with that.
---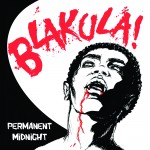 BLAKULA
Permanent Midnight
Out: 13th September
The Blakula soundtrack is to celebrate the urban legend of a vampire born in Haiti, who hibernated in Transylvania and defrosted in NYC in 1977. Of course, it's all patently ridiculous, but it's also rather fun, too. Blakula (whoever he really was) wrote poems with William S. Burroughs, posed for Robert Mapplethorpe and jammed with Miles Davies. This soundtrack tries, and often succeeds, at capturing that same manic energy.