Alex Gaudino – Italian Style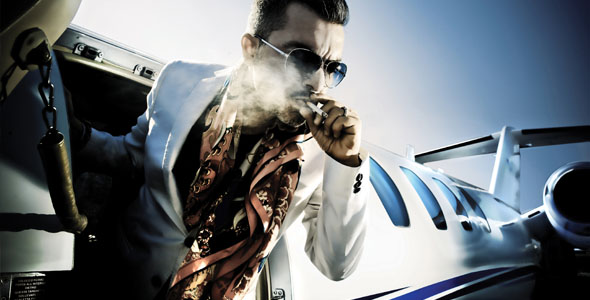 Alex Gaudino's 'I'm In Love (I Wanna Do It)' is this summer's holiday soundtrack. A current Club Chart No.1, it's showing all the hallmarks of a 24 carat crossover smash having already received several plays from Scott Mills on Radio 1's Floorfillers, plus Pete Tong and Judge Jules.
The Italian superstar is the master of the dance anthem – his previous hits include 'Destination Calabria' (No.4) and 'Watch Out'. As one of the most in demand DJ/producers on the scene, Alex rubs shoulders with the European jet-set (he recently played in Monte Carlo in a club where the crowd bathe in buckets of champagne).
Known as the chief spokesman for Italian disco house, Gaudino represents all that is fresh and vibrant about house music right now, whilst injecting a savvy and twisted elegance into the aesthetics of being a superstar DJ.
Well known for his commercial success, topping video and music charts across Europe, the demand for his studio expertise has grown at a meteoric rate.
His recent remixes read like a roll call of dance music's biggest players, including Armin van Buuren's Never Say Never', 'Peace Song' by Bob Sinclar, 'Escape Me' by Tiesto and "Spaceship" by Benny Benassi.
Currently tearing up dancefloors across Ibiza and the Mediterranean, 'I'm In Love (I Wanna Do It)', looks set to return him to the top of the this month, maintaining his reputation for striking dancefloor gold, and proving that Italians truly do it better.
'I'm In Love (I Wanna Do It)'out 5th September courtesy of Ministry of Sound… and includes remixes from Jupiter Ace, Kurd Maverick and Wideboys.