Shears Hard Work – By Sean Johnson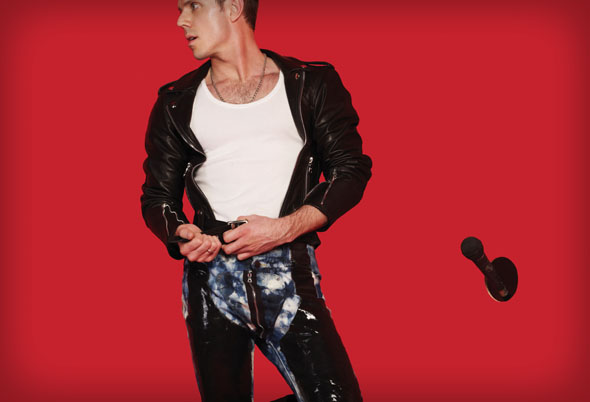 To promote the new Scissor Sisters album 'Nightwork', the band's front man Jake Shears placed an ad, including erotic nude photos, on the male escort site, Rentboy.com. He lists his talents as "go-go dancing and stripping" and his out rate as $11.99, the price of the new album.
Do you have a fascination with rentboys?
Rentboys and sex workers operate outside the lines of our society. They make their living through sex and showing people a good time. We, in the band, feel we're on the same team.
Except you're not selling sex.
There should be no shame in using sex as self-employment. I have an incredible amount of respect for sex workers. I think it's a fully valid profession that deserves to be treated as any other.
The Nightwork album cover is a photograph of a ballet dancer's butt by artist Robert Mapplethorpe.
Mapplethorpe was someone who relentlessly explored pushing his own limits.
According to Patti Smith's memoir " Just Kids", Mapplethorpe worked as a street hustler in New York City to support himself as a struggling artist. Reportedly, he loved the mystery and glamour of the hustler lifestyle.
He was a fascinating man. By all means an outsider who was turned on by very dark stuff. He was able to turn those influences into something incredibly beautiful.
Is it true you worked as a go-go dancer in New York City?
Go-go dancing is what got me into performing in the first place. It was a great way for me to get up in front of a bunch of people, shake it and not be shy. When I started getting bored with it, I wondered how I going to make it more interesting for me. That's when I started singing.
Has your go-go past helped you in your career today?
There's not a huge difference to what I did then and what I do now on stage.
How do you feel about today's party scene?
I think it's a great time right now for dance music. There's so much good stuff coming out, and I feel like it's a great time for people to really dive in.
Invisible Light is a particular standout on the album. It's a magic, mystical dance song with overtones of Gandalf, Lord of the Rings and Pink Floyd.
It's about tripping the light fantastic. I wanted to make a song that brought you to the edge of a void. It really takes you to Mars. It's like just staring into a storable light.
Has your singing style changed with this third album? I hear less falsetto—which you are known for—and more passionate mid-range singing.
I wanted to rely less on the falsetto, to give people an idea of what kind of range I can really do. I wanted to sound a bit sexier this time around.
And Ana Matronic appears more on the new album.
Ana's on this record more than ever and has also co written more tracks than ever before.
Tell us about your new musical based on Amistead Maupin's Tales of the City.
Everybody's a ho in Tales! No, really. It's a very sex-positive show, and there is plenty of gay action. In a lot of ways it's a really queer musical, though I think it will be accessible to just about anybody. It's co-written with Jeff Whitty of Avenue Q fame.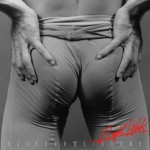 Do you have a final message you'd like to relay to the thousands of rentboys around the world? Fight for your rights and never let anybody make you feel less than the truly beautiful person that you are.
Visit Jake Shear's Rentboy profile at www.rentboy.com/Nightwork.
Scissor Sister album Nightwork is out now