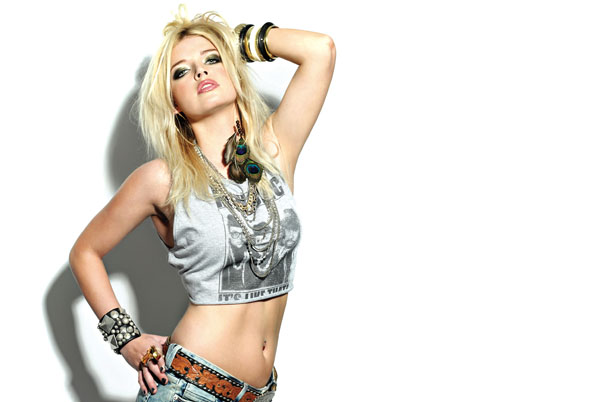 Now female singers are only allowed a single name, let Bent introduce the latest US import, self-confessed drama queen and shameless glamour puss Kyrah.
She describes herself as being a bit of a dominatrix bitch (which I'm sure we can all identify with), though the video to accompany her debut single shows more of a slutty bit of trailer trash… on the way up, we can not deny the song is very catchy. With a whole host of irresistible hooks, cheeky synth stabs and a chorus so infectious you'll struggle to concentrate on anything else in your life, we reckon this is going to be a huge dancefloor hit.
Previously employed as a Go-Go dancer, cocktail waitress, secretary and a nanny Kyrah was prepared to work almost anywhere in order to fuel her obsession with music, but it wasn't all hard grafting for the 24 year old singer/songwriter. Upon her arrival in LA Kyrah dived head first into the realms of the glitzy Hollywood club scene, "We'd just stand at the ropes and give off the attitude that we were supposed to be there and it worked! In two years I got to meet so many people and basically became a name that everyone knew on the circuit", says Kyrah whilst explaining how she got friendly and partied with the likes of Lindsay Lohan and Paris Hilton.
Debut single Uh-Oh out 28th June