Ten Things You Never Knew About Casey Affleck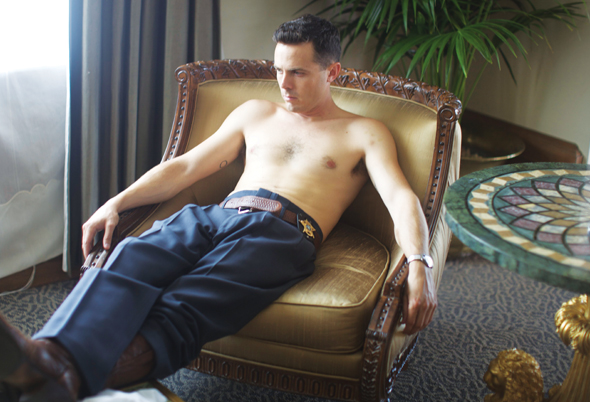 Cute, sexy Casey Affleck plays a very bad boy in this month's The Killer Inside Me out 4th June which also stars Kate Hudson and Jessica Alba.
1. Younger brother of actor Ben Affleck.
2. Attended Columbia University, majoring in Physics. During this time he lived with his grandma in Manhattan.
3. Currently lives in Los Angeles with his wife, Summer Phoenix, and sons, Indiana August and Atticus.
4. Best friends with Joaquin Phoenix.
5. Is of Scottish-Irish descent.
6. In the March issue of Nylon Magazine, Casey Affleck admits to being ashamed of two movies in his career: Drowning Mona (2000) and Soul Survivors (2001).
7. Is a vegan.
8. Appeared with brother Ben Affleck in the movies Chasing Amy (1997), Good Will Hunting (1997) and 200 Cigarettes (1999).
9. His older brother, Ben Affleck, and his wife's older brother, River Phoenix, have both played versions of characters played by Harrison Ford. Ben Affleck played Jack Ryan in The Sum of All Fears (2002), and River Phoenix played the young Indy in Indiana Jones and the Last Crusade (1989).
10. Brother-in-law of Jennifer Garner, Joaquin Phoenix, River Phoenix, Rain Phoenix and Liberty Phoenix.