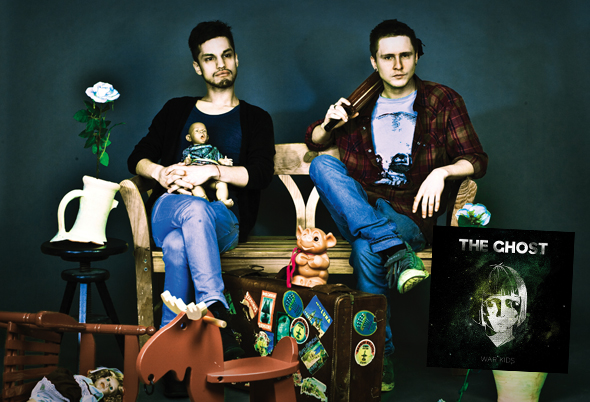 The Ghost are two young Danish musicians who have fast become renowned in their native Faroe Islands music scene: Filip Mortensen (21yrs) on vocals and Urbanus Olsen (22yrs) on electronics. By experimenting with different synth sounds, guitars riffs and some seriously catchy beats they've created a thought provoking album which will soon have your feet moving and your mind wandering.
They play a curious and compelling mix of vintage electro-pop and indie rock, hinting at their proclaimed influences, The Flaming Lips and The Strokes, while also drawing some comparisons to the likes of Passion Pit (and perhaps just a dash of Mika).
The band first came to Rob da Bank's attention at The Iceland Airwaves Festival where their live performance, on-stage charisma and energy blew him away – he knew there and then that he had to sign them to his Sunday Best record label. They also caught the attention of the NME who returned to the UK proclaiming the band as 'One's to Watch'.
Lyrically the album poses questions about life, love and direction, as Filip explains: "The album title represents what most of the songs are about – we are all just kids at the end of the day, no one wants to be taught, but everyone wants to teach. Everyone is searching for something, we are never satisfied – we are all War Kids in search of an answer."
With their catchy electro-pop feel-good tunes, The Ghost have created a much needed album for summer time and the festival season. Go Let's Go!
Album – War Kids – out: 21st June