Taking a little KAOS into the charts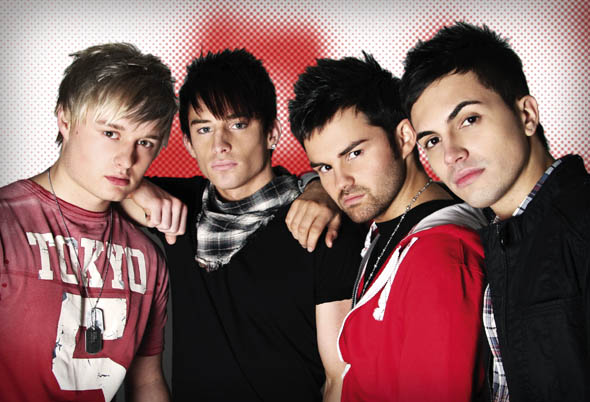 Introducing Kaos Theory, a sensational new British boy band who, contrary to their name, are predicted to make a single minded, targeted smash onto the UK music scene.
Kaos Theory are a funky four-piece who promise to blast unsuspecting audiences into previously unknown dimensions.  Oozing charisma, vocals to die for and looking as if they should be on the cover of a fashion mag, Kaos Theory have the perfect chemistry for a world-class pop boy band.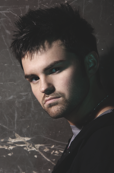 Chris: Born in 1985 in Shoreham-by-Sea.  Sings and plays clarinet, saxophone and piano.  At the age of 18, Chris entered Pop Idol then spent the following 4-years gigging as a solo artist until he later joined a band, which was to become, Kaos Theory. Has written tracks with many top writers, including one released by the Indonesian Pop Idol winner.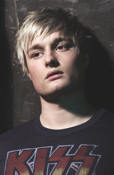 Jay: Jay is the really active member of the band, loving outdoor sports including surfing, snorkelling, mountain biking and swimming. But like all true music talents, nothing comes close the adrenalin rush that he gets from a live audience – the bigger the audience the better. In a previous life, Jay was part of a US based boy-band and was part of the support line up for Westlife on their UK arena tour.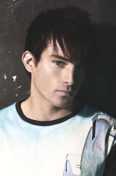 Jordan:  Born in Leeds, the young Jordan was a true sportsman.  He loved boxing, competed in gymnastics throughout Europe and played football for Leeds City Boys, his footie skills even took him to trials for Bradford City and Blackburn Rovers.  But music was his true passion and when his best mate's cousin got into a girl band and took them backstage at a gig (the cousin was Mel B – the band was the Spice Girls), Jordan instantly knew that this was where he belonged.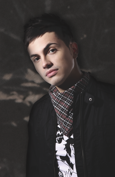 Alberto:  Born in Brazil, Alberto's talent was obvious from the moment he could talk.  At the age of 5 he was performing solo at his Baptist church, he then went on to record three albums with well-acclaimed gospel bands in Brazil.  This talented boy then headed to London where he immediately began regular gigging at eMusic Boxi, hosted by Patrick Alan across some of the most prestigious venues in London.
Kaos Theory is a line-up of four seriously talented boys who promise to leave audiences instantly smitten and delightfully shell shocked.  Their catchy RnB sound is sassy, up-beat and ferociously addictive and promises to re-inject the UK music scene with the much needed boy-band fever that it's long been pining for.  The band's cosmopolitan make-up also makes them a hot property for the overseas market, something which the boys are already targeting as they sing in multi-languages including English, Spanish, Portuguese and Italian.
OK boys let's find out a bit more about you:
When were you last star-struck?
We don't really get star struck easily but at a blue after show party David Beckham bought Jordan a drink which was pretty cool. It's hard not to be star struck by David Beckham.
Who is your favourite hero of all time?
We've all got different heroes and influences but one which we all agree on is Michael Jackson. There will never be another entertainer like him.
What would be your fantasy gig?
Ermmmm, our own world tour supported by Stevie Wonder, Lady Gaga, Usher and Justin Timberlake, oh and it would be free for anyone who wanted to come.
Pride season is now upon us… will we be seeing you around?
We recently did Blackpool Pride, which was a really good day… but prides are always brilliant shows to do. The audience is always crazy and fun… really up for it.
What is the most expensive thing you've ever bought?
Hmmmmm … we do like a good spend every now and again, Chris bought a home studio which was pretty expensive…. probably why he's so reluctant to buy a drink when we're out – ha!
What is your guilty pleasure?
Our fans buy us loads of sweets and chocolates, which we always seem to finish in the car.
Favourite underwear?
Because we're always travelling around we spend a lot on fresh underwear. You've gotta stick with Mr. Calvin Klein… there's something about having that man's name on your underwear – ha. Boxers mainly. Although Jay has all kinds of crazy underwear, one pair has jelly beans all over them.
Kaos Theory will give UK audiences an upfront taster of their music when they unleash a free download – an acapella version of – 'Would I Listen', on 25th July.
Kaos Theory is the future of British boy-band pop – be part of it from the start!
For more band info visit kim and pete dating