Montreal and me – By Terry George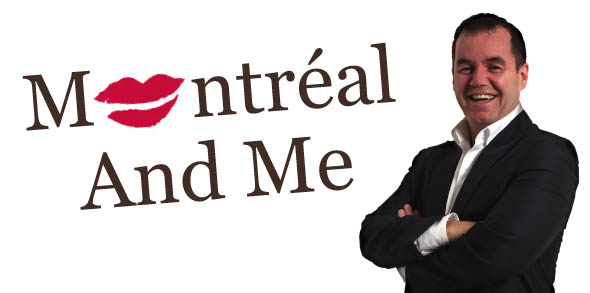 I flew into Canada as a guest of the Tourisme Montreal and thought I'd landed in Manchester, the weather was overcast and wet. I was a little down-hearted to be in the country's second-largest city as I'd left the UK in sunshine and was hoping for much the same. However, once I got my feet sorted, realised I was in the host city for Cirque du Soleil (I'm a big fan) and had a bit of a look around, together with the genuinely warm welcome I received from everyone, things took off and I was amazed at what Montreal had to offer… especially for a gay visitor… cum rain or shine… or snow for that matter.

Montreal's main language is French but there is a huge proportion of the population who speak both English and French so you'll have very little trouble travelling about, and being understood, anywhere the city. The place is incredibly green – with many parks and areas of floral beauty to sit and enjoy but they are also used – it seems each place had a forthcoming event; a concert, a dance event, show or exhibition and all for free. No need to buy tickets, just turn up and enjoy the party atmosphere. Indeed, I went to one such event Piknic Electronik -www.piknicelectronik.com which on a fine day intends to bring music-lovers together in a unique and friendly atmosphere where they can take advantage of the warm weather, enjoy a breathtaking view of the city, and listen to quality electronic music. However, I spied an absolutely gorgeous young guy, who I thought represented all that I'd previously thought about when I occasionally let my mind wonder to North American hunks – he was worth the trip alone and an immediate re-booking my return air fare.
On the cultural aspect the city is full of museums, not just the usual 'boring' ones but places like the Montreal Museum of Fine Arts with its tribute to Miles Davis: jazz legend. Theatres abound and you can see ballet, a play or spectacular show. However, there are a number of Queer festivals the organisers are keen for visitors to experience.
Festival International Montréal en Arts (aka FIMA, the Montreal queer arts festival)1–11 July
Divers/Cité (a gay cultural festival that used to be our Pride event)26July-1August
Montreal Pride 10-15August
Black and Blue(a huge circuit party hosted by BBCM. They also host 3 other big circuit parties throughout the year. ) 6-12Oct,
Image+Nation (our LGBT film fest)End of October, 2010- final dates TBA

Not unlike Manchester, Montreal has its own Gay Village, but maybe three times larger. It's located on Ste-Catherine St. East between St-Hubert and Papineau Streets, is one of the largest gay Villages in the world. Needless to say, once the gays moved in and started doing up what was once fairly rundown, it is now a much desired area to live. From late May to early September, the Village is transformed into a pedestrian walkway, closed off to all automobile traffic. For more information on this summer celebration, please visit www.aireslibres.com
Places to eat
There is something for everyone from upmarket to the best little burger bar… but the food is all of a superb high standard
Le Saloon – For a night out or just a brief "5 à 7" cameo after work, Le Saloon is a fashionable place to see and be seen in the Gay Village. Treat your taste buds to an internationally-inspired menu, served against a backdrop of sexy house and lounge music.
La Paryse – For the best burgers and fries in the city (and yes, they do have a choice of veggie burgers!) look no further than La Paryse.
KoKo Restaurant + Bar – Contemporary Asian-inspired cuisine served sharing style blends Far Eastern flavours with Western culinary techniques. The intimate atmosphere and refined décor of the terrace sets the perfect mood for a friendly gathering under the moonlight.
Le Cartet – A self proclaimed "boutique alimentaire," Cartet offers a wonderland of lovingly crafted gourmet treats to-go and amazing in-house meals. Designed by architect-designer Joanne Godin, the space is bright, cool and whitewashed.
Bars and Clubs
Montreal has something for everyone's taste – leather, bear, fetish, drag or cuties on podiums, it's difficult not to find a place you'll find comfortable to visit.
Sky Club – The Sky Complex is one of the city's oldest gay and lesbian clubs, and remains one of the most popular. With 3 floors, a rooftop terrace and 4 different dance spaces, Sky is popular from the 5pm. happy hour until closing time at 3am. Mainly gay men, but you will often find lesbians in the urban room, the Latin room and the rooftop terrace.
Club Unity – Mixed dance club (more lesbians on Friday, more gay men on Saturdays) that is especially popular with the under-25 crowd.
Parking Nightclub – www.parkingbar.com Men's dance bar that is home to one of the city's best sound systems. Great DJs, great ambiance, Parking is especially popular with the 30+ crowd.
Le Drugstore – Montreal's main lesbian club, with four floors and a beautiful rooftop terrace. Friday happy-hour, weekend evenings and Sunday afternoons are especially busy.
Hôtel St-Paul – is located at the gateway of Old Montréal and just steps away from all tourist attractions. A heritage building, beautifully restored, features a surprisingly modern and serene interior. Turn-down service and deluxe continental breakfast included. Fabulous in-house restaurant, Vauvert, and room service.