Johan: Casting couch and Dirty F*ckers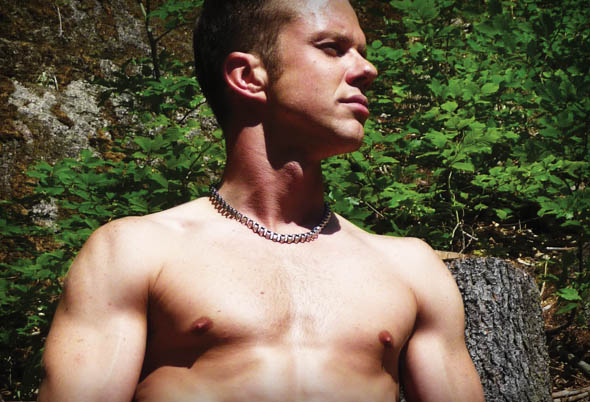 I can certainly have no complaints about my job. It's true – after all, I turned my hobbies into a vocation! Sex as a job – can there be anything better? And I'm not talking about being an escort. I'm talking about being a porn actor, porn director, porn-site manager and (best of all!) a porn-model scout!
No doubt about it, the model castings are definitely the best part of my job. Even though the days of new models having to fuck the director on the casting couch are now long over – rather unfortunately, given that I'm now a director myself! – it's still lots of fun.
There's never a day when I don't approach some cute guy and ask him if he would be interested in modelling for my studio, STAXUS. Of course, I never actually start with "Hey, do you want to make a porn movie with me?!" Instead, I always begin with some positive remarks about his looks, and then introduce the idea of some photo-shooting. If he's still interested then I explain the things that we're doing and ask him if he'd like to take a test photo-shoot, i.e. a casting, at our office. And this is where all the fun begins …
I do castings every few weeks all over the Czech Republic and sometimes in other European cities beyond its borders. To these I invite all the boys that I cast myself, plus (after an initial screening) all the guys who have sent their applications to us via e-mail or through our various online sites. It's fun to see the different behaviour and attitudes of the guys. Some are very self-confident, others are pretty shy. In most cases, however, it's the quiet, cute guys who always impress me most.
Such was the case last week when this shy boy came through the door – very skinny, maybe 160cms tall, and 19 years old. When he dropped his pants he'd already got a hard-on – and jeez, was it BIG! Maybe 24cms – and unarguably fat! Why, from the right perspective you'd have been forgiven for thinking that the cock was bigger than the whole guy! What's more, he behaved in front of the camera as if he'd been doing porn for the whole of his life. He didn't even want to stop, but instead asked for some dildos. In short, a really sleazy bitch – and exactly the sort we like for our movies! That said, as soon as I put the camera away he suddenly returned to being the quiet, shy guy of before. Why, it was almost as much as he could do to tell me his name and age, never mind speak or look into my eyes!
I'm sure some sleazy old porn producers still have their "casting couches" but STAXUS has never had them. That doesn't mean that I will never interact with a model on a casting, indeed sometimes, when we're really very convinced about the quality of a model, it's possible that we film some duo scene right there and then. That's when I have to jump into the job with both feet, so to speak – which, as you can imagine, can be really hard and stressful for me. After all, I have to spend all day watching castings, seeing cute guys, hard cocks and cumshots; and then I have to finish things off by fucking a guy for a test duo scene. Honestly, it's a complete nightmare! ;-)
Anyway, another funny thing has happened over the last couple of months …
You already know that I have my own internet clubsite: www.Johan-Volny.com. And you are already a member – I hope! (If not, sign up now! This month you'll get 2 DVDs when you sign up!!!) On this site you'll see me and all my horny fuck buddies doing forbidden things, with tons of totally exclusive content for download or streaming.
Well, now I've launched my second internet project in cooperation with STAXUS, called DirtyFuckers.net. This site is not about me, and you won't find me anywhere in a scene or a photo series. At last, a site with REAL sex. No cuddling, no kissing. These boys like their action just as it should be: raw, sleazy, hard and totally, utterly filthy! Quite simply, they're real DirtyFuckers!