Jason's Track Reviews – June 2010
It's new podcast time (again) so grab your copy of my latest Freakshow sampler from www.jasonguy.podomatic.com. This month yo can catch me playing at the relaunch of Federation in Leeds on the last Saturday of every month, along with theluanch of the new Hydrolix club in Hull and if this gossip I hear is true, Freakshow will be finally back in Manchester in the very near future… I can't wait! Like to see your track, club, or event featured in Bent please contact jason@bent.com.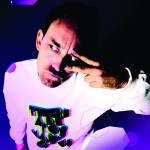 Track of the month
Kid Massive & Jolly – Pride, A Deeper Love (Caballero Recordings)
Finally a new version of the C&C Music Factory classic that's worth shouting about. Teaming up with Hungarian newcomer Jolly, Kid Massive carves out a driving tech-tinged winner that builds up to an epic high, before the piano drops and the beautifully resung vocals kick in. And it's the vocal update from Elliotte N'Dure that really makes this stand out from the crowd. Expect to hear this played at all the big Pride events over the summer.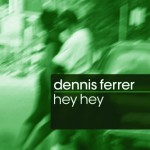 Dennis Ferrer– Hey Hey (Defected Records)
Originally released in November last year, this never received the attention it deserved, so it's been repackaged with new remixes. And thanks to the huge buzz it received this year's Winter Music Conference in Miami, it's sure to be a major hit. The original borrows a lot from Donna Summer's I Feel Love, with a vocal that's a cross between rough and ready punk and soulful house. Sounds awful on paper, but trust me it works.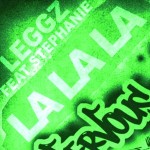 Leggz ft Steph – La La La That Song Again (Discopolis)
OK, on paper this sounds awful. It's got 'la la la' in the title and Steph the vocalist apparently came 4th on BBC 1's "Over The Rainbow" competition. First unleashed last summer, it's back with a new set of mixes and just screams out to be played in the sun. New mixes come from Ted Nilsson who delivers a slamming peak time funky mix, whilst Tony Crobaro goes brings us a deep and dirty mix. However, my choice is the charging Hot Rats remix with it's hand in the air, progressive touch.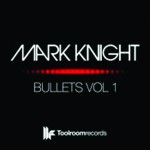 Mark Knight – Bullets Vol 1(Toolroom Records)
Everyone has their guilty pleasure record right and I'm going to admit to mine… It's One Night In Bangkok by Murray Head (yes – the one from the Chess musical). Anyway, there is a point to this. I'd never have thought it possible to sample this 1984 hit and actually get away with something credible, but Mark Knight has done just that with 'Devil Walking' from his Bullets vol 1 EP. This is a sublime piece of tech house, that just oozes quality. The reactions from the first few times I've played it have been immense.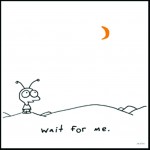 Moby – Wait For Me – The Remixes (Little Idiot)
It's rare I feel an album is worthy of a review, but this recent release from Moby hasn't left my iPod playlist in the last few weeks. The album consists of reworked versions of tracks from the critically acclaimed 'Wait For Me', released through Moby's label 'Little Idiot' last year, but this time with some of dance music's biggest names on remix duty, like Tiesto and Carl Cox. But, it's the Laidback Luke remix that grabbed my attention here with one of his finest productions to date… a techy, melancholic remix with the catchiest piano melody for months.