Want to upgrade your life?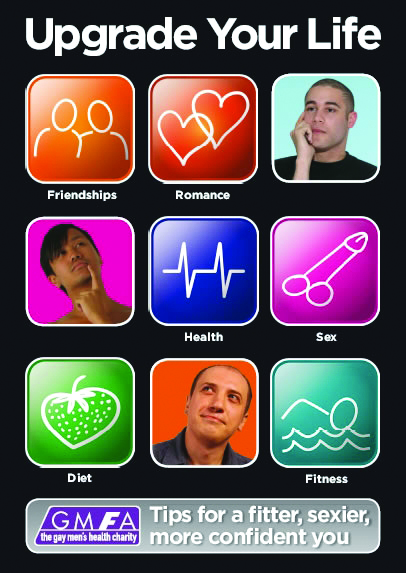 Do you want to improve your health but are not sure where to start? Maybe you want to eat better, drink less, or rethink your friendships or relationships? Maybe you feel like you need more control over your sex life, or you want to improve your sexual safety? If so, then look out for the new booklet, 'Upgrade Your Life' from GMFA, the gay men's health charity. It hits the scene this month and contains lots of practical advice for looking after your health.
'Upgrade Your Life' includes chapters on keeping fit, eating well, controlling drugs and alcohol, quitting smoking, maintaining sexual health, relationships and friendships. There are lots of ideas about how you can make small changes that will make a big difference. It also includes advice on how to come up with some personal goals and how to keep track of your progress.
'Upgrade Your Life' is funded by the Pan London HIV Prevention Programme and is available to download from the GMFA website at www.gmfa.org.uk/upgrade