Gaydio ready to ignite the airwaves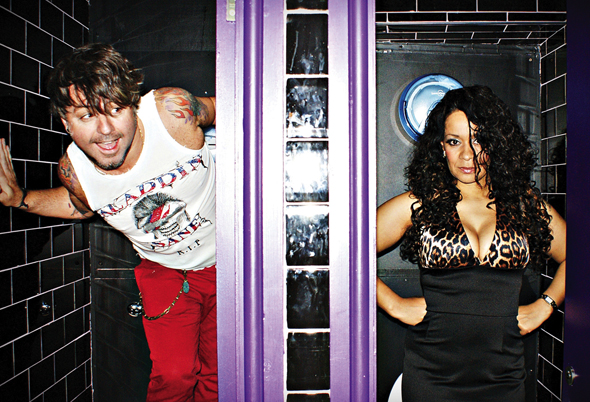 Friday 18th June will see the launch of Greater Manchester's newest radio station, Gaydio. The station will broadcast on 88.4FM and online, making it the country's first FM radio station for lesbian, gay, bisexual and trans people.
The station already has some impressive presenters lined up – afternoons will be fronted by Galaxy's former breakfast host, Nicksy, and weekday evenings will see Terry Longden (Channel 4's The Salon) and Rowetta (X Factor finalist and Happy Monday's vocalist) reunited on Gaydio. Nicksy says "Having been on the air in this great city for 10 years, I am looking forward to being part of a truly unique radio station. Manchester is without doubt the Gay Capital of the UK, and it will be a refreshing change being able to talk about things from the gay perspective."
Gaydio has run four pilot broadcasts since 2006 and was initially conceived by Ian Wallace and Toby Whitehouse as a project to run alongside the popular Manchester Pride festival. Since then they successfully applied for a full time licence which will allow the station to broadcast 365 days a year. Gaydio will broadcast a mixture of upbeat music and targetted speech programming 24 hours a day. Business Director Ian Wallace says "There has been a huge interest in Gaydio from both individuals and businesses across the city, and we can't wait to start working with them on the launch of this exciting new station".