The Brothers Bloom
Out: 4th June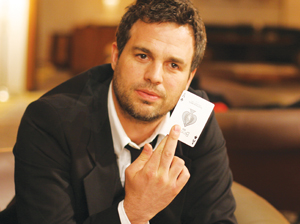 Academy Award winners Rachel Weisz (The Constant Gardener) and Adrien Brody (The Pianist), join hottie Mark Ruffalo (Zodiac) in The Brothers Bloom, a globe-trotting comedy about the last great adventure of the world's best con men. The brothers have perfected the art of swindling fortunes through years of fraternal teamwork. Now they've decided to take on one last spectacular job — luring a beautiful and eccentric heiress into an elaborate plot that takes them around the world. With some romance thrown in, you have a very enjoyable, quirky, smart film worthy of the price of popcorn and a ticket.
Letters To Juliet
Out 9 June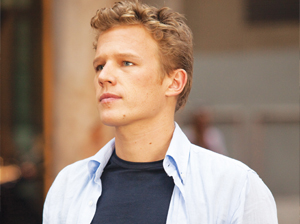 A unashamedly romantic film you will need to bring out your inner woman to cope with. When a young American (Amanda Seyfried) travels to the city of Verona, home of the star-crossed lover Juliet Capulet of Romeo and Juliet fame, she joins a group of volunteers who respond to letters to Juliet seeking advice about love. After answering one letter dated from 1957, she inspires its author (Vanessa Redgrave) to travel to Italy in search of her long-lost love, which sets off a chain of events that will bring a love into both their lives unlike anything they have ever imagined. So bad, it's good,with laugh out loud corny moments.
MacGruber
Out: 18 June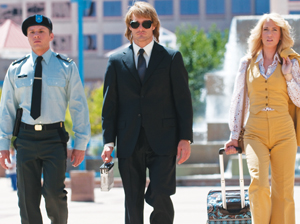 Will Forte brings Saturday Night Live's clueless soldier of fortune to the big screen in the hilarious action comedy MacGruber. In the 10 years since his fiancée was killed, special op MacGruber has sworn off a life of fighting crime with his bare hands. But when he learns that his country needs him to find a nuclear warhead that's been stolen by his sworn enemy, Dieter Von Cunth (Val Kilmer), MacGruber figures he's the only one tough enough for the job. Assembling an elite team of experts-Lt. Dixon Piper (Ryan Phillippe) and Vicki St. Elmo (Kristen Wiig) – MacGruber will navigate an army of assassins to hunt down Cunth and bring him to justice. His methods may be unorthodox. His crime scenes may get messy. But if you want the world saved right, you call in MacGruber.
Killers
Out: 18 June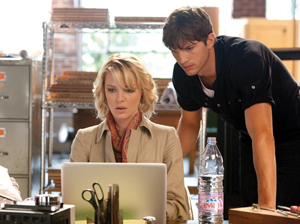 Spencer Aimes (Ashton Kutcher) is just your average, undercover, government-hired super-assassin accustomed to a life of exotic European locales, flashy sports cars and even flashier women. But when he meets Jen Kornfeldt (Katherine Heigl), a beautiful, fun-loving computer tech recovering from a bad break-up, he finds true love…and happily trades international intrigue for domestic bliss. Three years later, Spencer and Jen are still enjoying a picture-perfect marriage – that is, until the morning after Spencer's 30th birthday. That's when Spencer and Jen learn he's the target of a multi-million dollar hit. Even worse, the hired killers have been stalking the happy couple for years, and could be anyone: friends, neighbours, the grocery store clerk, even that crabby old guy shuffling across the street. Killers is a hilarious, unpredictable action comedy about love, marriage and serious firepower.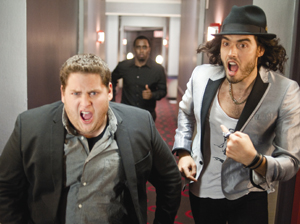 Get Him To The Greek
Out: 25 June
Get Him to the Greek reunites Jonah Hill and Russell Brand with Forgetting Sarah Marshall director Nicholas Stoller in the story of a record company intern with two days to drag an uncooperative rock legend British rocker Aldous Snow (Brand) to Hollywood for a comeback concert. As the countdown to the concert begins, intern Aaron Green (Hill) must navigate a minefield of London drug smuggles, New York City brawls and Vegas lap dances to deliver his charge safe and, sort of, sound. He may have to coax, lie to, enable and party with Aldous, but Aaron will get him to the Greek.
FILM BUZZ
Producer Michael Bay has decided not to pick up Megan Fox for Transformers 3 and is now searching for a replacement love interest. Brit Bond girl Gemma Arterton (Clash of the Titans) is the frontrunner.
Flight of the Conchords star Jemaine Clement is to play one of the villains in Men in Black 3. The film is ramping up as Will Smith recently signed on to reprise his role as the alien-chasing government agent. Tommy Lee Jones will also be back as Agent Kay but in an undefined capacity as most of the film takes place in 1969, with Josh Brolin playing a young Kay.
The Taylor Lautner vehicle decided to help determine the young actor's star power Abduction has just added Alfred Molina to the cast. Molina joins Lautner and Lily Collins in the John Singleton directed featured centred on a teen who realizes he was kidnapped as a child, and is forced to run for his life after he reaches out to find his real parents. Molina will play a dogged CIA agent who is one step behind, determined to bring the teenager in alive.
With news David Fincher is set to direct a remake of 20,000 Leagues Under the Sea for Walt Disney Pictures, 20th Century Fox has thrown their hat in the ring as well with news Ridley and Tony Scott are set to put into production their own remake.
Adrien Brody has joined the ensemble cast of Woody Allen's next film Midnight in Paris, a romantic comedy about a family travelling to the French capital for business. The party includes a young engaged couple forced to confront the illusion that a life different from their own is better. Brody joins previously cast Owen Wilson, Marion Cotillard, Rachel McAdams, Kathy Bates, Michael Sheen, Tom Hiddleston, Kurt Fuller and France's first lady Carla Bruni-Sarkozy.
Walt Disney Pictures has revealed that Pirates of the Caribbean: On Stranger Tides will be filmed in Disney Digital 3D. Rob Marshall (Nine) is directing for a 2011 release.
Sam Worthington's blockbuster streak continues as he's grabbed yet another potential franchise leading role as Allan Quatermain, the hero of King Solomon's Mines, a Victorian adventure novel by H. Rider Haggard, and its sequel, Allan Quatermain.