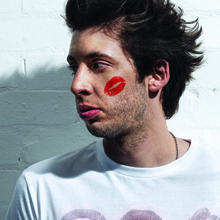 EXAMPLE
Won't Go Quietly
Released: 30th June
Example has notoriously been described as the ugliest man in the world by a certain Galaxy DJ, but yet even they can't stop playing his records. We agree that while he is infuriatingly moronic, music-wise, and yes, indeed very ugly, his tunes just won't get out of your head. We've considered lobotomies, earplugs and decapitation, but it just won't work. Maybe we need to just succumb and let ourselves like this.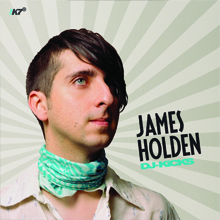 JAMES HOLDEN
DJ-Kicks
Released: 7th June
Techno-psychedelic meets progressive electro in this album, from the man who's remixed everyone from Madonna to Depeche Mode to Britney Spears. Despite his pop associations, however, Holden is known among the more cerebral connoisseurs of dance as a free spirit with a great ear for a tune and a talent for mixing and layering sounds into something surprisingly original.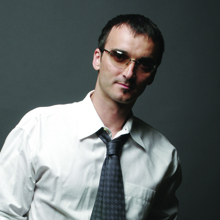 CHRISTOS KEDRAS
Full Spectrum
Released: 30th June
LA-based DJ and producer Christos Kedras unleashes an eclectically tasty debut with a blend of soulful house, funk, jazz and quirky beats. Collaborators on the album include Adam Zimmon, Tiago D'Errico, Marconi De Morais and Nelson Rios, meaning this is a veritable who's who of musicians from around the world.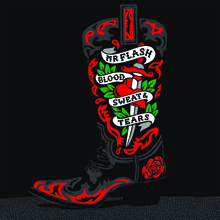 MR FLASH
Blood, Sweat and Tears
Released: 28th June
Hip hop and disco make very good bedfellows in Mr Flash's music. He makes a welcome change from sloppy Daft Punk-lite plagiarism and teeth-grindingly compulsive pop-dance, and continues to search for the perfect beat. This six-track 'mini-album' (or EP for the oldies) is a brilliant slice of dance loveliness that DJ Shadow could have made if he was into mushrooms.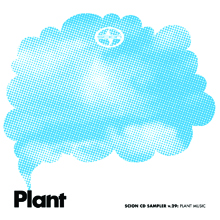 PLANT MUSIC
Scion CD Sampler V.29
Released: 7th June
This album is a showcase of Plant Music's top DJing talent. Loose Shus kicks off with pulsing synths, funky riffs and sharp beats that have helped define a new generation of disco pioneers. The Glass mix disco with yacht rock pianos and a big chorus, before giving way to a dancefloor synth madness. Clubfeet are indie electro with bite and Eli Escobar's moody house 'Oslo' is a wonderful ode to one of his favourite clubbing destinations. With more DJs than the scope of this review allows, we'd well recommend this compilation.