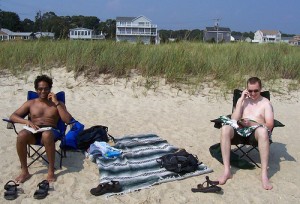 If you're heading off on your holidays over the next few months, make sure you take a few moments to watch our video on using mobile services abroad.
It explains how you can avoid being stung with a sky-high holiday phone bill – particularly if you're planning on using your phone to get online while you're away.
There's advice on ways you can surf the web overseas without running up a huge bill, as well as information on new rules which will come into force this summer.
The rules mean that from July all mobile operators will have to introduce a cut-off mechanism once your mobile internet bill reaches 50 Euros – or around £40 a month – while you're travelling in the European Union.
www.ofcom.org.uk/consumer/2010/04/avoid-the-holiday-mobile-blues