Bent – Bites – Call for artists!
Get well hung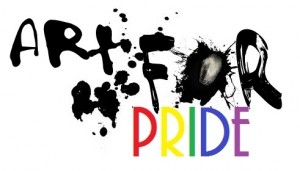 Call for artists! Artfor Pride, an exhibition in support of Brighton & Hove Pride, will be held on the weekend of the 31st July at the Brighton Media Centre Gallery on Middle Street. There are still a few spaces left for exhibitors, and we are looking for painters, sculptors, photographers- a great range of styles to contribute to this inspiring and diverse show. If you would like to get involved, or to find out more about Artfor and our exhibitions, please contact becky@artfor.co.uk.
Brighton Pride 2010 Theme: Pride and (No) Prejudice
Pride Festival Week – Saturday 31st July-Sunday 8th August
Pride Parade and Main Event – Saturday 7th August
Dirty White Boy: Tales of Soho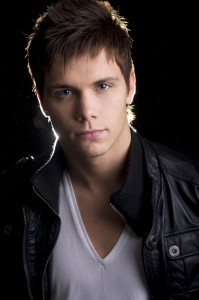 Amidst the madness of present day Soho unravels a touching and true love story… Clayton Littlewood's acclaimed book, "Dirty White Boy:Tales of Soho" based on his bizarre experiences running an upmarket menswear shop in bohemian Old Compton Street, won acclaim from critics and celebrities alike.
From his window on one of the most colourful street corners in the world, Clayton sat and blogged about the real life characters that passed through his doors. Characters range from the aging 'polari speaking' Leslie, Sue and Maggie from the brothel upstairs, Angela the feisty transsexual, the bizarre 'Thongman' and Chico the campest queen on the street. Although writing about prostitutes, street cleaners, bag ladies, rude boys and shoplifters, everyone is written about with humour and sensitivity. The blog then became a highly successful column in thelondonpaper.
Trafalgar Studio 2, 14 Whitehall, London On Now until 23rd May
Box Office: 0844 871 7632
Diamantini & Domeniconi Stripy Cuckoo Clock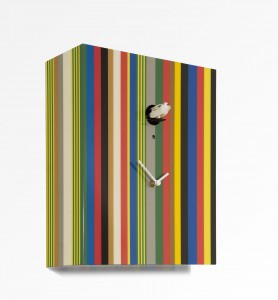 This Italian cuckoo clock is one of the most contemporary, super cool cuckoo clocks ever, and can sit on a shelf or on the wall. The cuckoo chirps the number of hours for you and because he's light sensitive he puts himself to bed when it's dark so he won't wake you up.
£179
Rowallan Backpack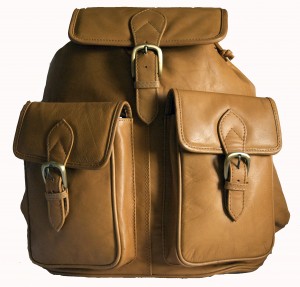 For those who prefer to keep their hands entirely free whether out walking or cycling.
Lovely soft leather available in tan or black. It has two buckle down pockets on the front and the top flap is also buckle secured opening to reveal a leather drawstring. Inside the fully lined large compartment there is a drop pocket for your mobile to the fore and a zip pocket to the rear. Measures 20 x 35 x 19 cms
£69.99 www.blokesbags.co.uk
Pub names cushion sets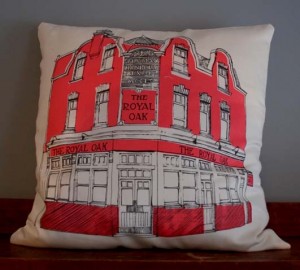 £35 each www.wingateprint.com
Body bag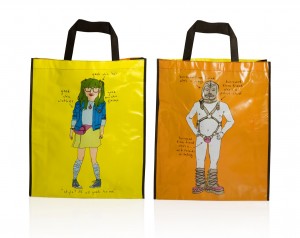 The humble plastic carrier bag is sooooooo last century darling… not to mention, bad for the environment. That's why Anatomicals (the company that only wants you for your body) have launched a fashionable and collectable line-up of re-usable tote bags (£1 each), so you can do your bit for the planet, as well as carry your wares in style.
www.anatomicals.net
Itsatonic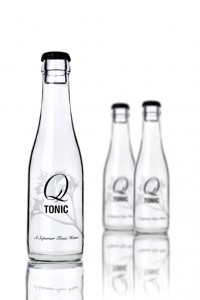 After taking the New York bar scene by storm, the internationally acclaimed luxury tonic water Q Tonic is now available in the UK for the first time.
Crisp, complex and sophisticated, Q Tonic uses completely natural ingredients including quinine from Chinchona bark hand-picked in the Peruvian Andes.
A popular choice for tonic lovers who want a high quality, healthier alternative, Q tonic is sweetened only with organic agave nectar, unlike ordinary tonic waters, which are often sweetened with saccharine and sugar syrup and flavoured with synthetic quinine.
Agave nectar creates a more rounded, balanced sweetness that contains up to 60% fewer calories than ordinary tonic wateri and a glycaemic ratingii up to 85% lower than regular tonics.
£9.99 for four 187ml bottles. thedrinkshop.com
Exhibition for LBGT artists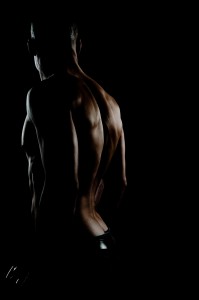 'Pride in the House' grew out of the Mardi Gras Arts Festival at Lauderdale in 2002, celebrating gay and lesbian artistic talent. Eight years later it is an annual fixture, an important part of our programme and a chance for us to be part of London's celebration of Pride. The competition is open to all professional artists from the LGBT community. Three are selected to take part in a group show. An overall winner, who has a solo show later in the year, is announced at the private view.
They're not specifically looking for 'gay' subject matter although previous winners have included Mike Thorn's portraits of large hairy men, Kobi Israel's photos of beautiful boys and the celebration of the female body by Veronique Maria.
One of last years finalists Pierre-Yves Monnerville – a French Caribbean photographer based in Brighton, focusing on dramatic male nude studies, revealing their sensual lines and curves where the models are barely recognizable and viewer is drawn to the play of light and dark.
Deadline for submissions: 10am on Thu 10 Jun
Exhibition runs Tue 6 Jul until Sun 18 Jul.
To obtain an information pack email Katherine Ives on kives@lauderdale.org.uk, www.lauderdalehouse.co.uk
Studies for a Portrait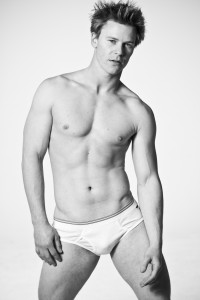 This is the story of three men who have shaped the life and work of a fourth, and a reflection on the power of modern art and the legacy of an artist. Internationally-acclaimed American artist Julian Barker, whose fame ranks alongside that of Andy Warhol and Francis Bacon, has just months to live. Ravaged with pancreatic cancer, he retreats to his East Hampton beach house to prepare for artistic immortality. Julian is cared for by his younger partner and business manager Chad, who is set to inherit his multi-million dollar estate and his priceless iconic paintings. The peace is interrupted by Julian's former lover, who is determined to stake his claim and further complicated by the arrival of Chad's own boyfriend, a seemingly naïve 23-year old model. With Julian's death imminent, each man jockeys for position and control.
The King's Head Theatre, 115 Upper Street, London, N1 1QN
Now until – 23rd May Call: 0844 209 0326
Photo: Simon Harris
*L *I Z* A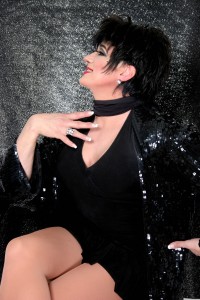 This hysterical, clever and multi-award winning – part parody, part loving tribute to the one and only Liza Minnelli is more than an evening of mere impersonation, Rick Skye portrays Liza with wit, style and and a pair of unquestionably alluring legs. Parodies of such songs as "Mein Herr", "Sara Lee" and "Don't tell Mama" provide a roller coaster ride of hilarity and enjoyment that includes a "new" Charles Aznavour song, a "Happy Endings" production number, a tribute to "one" of her famous parents Judy Garland.
20th, 21st&22nd May
London New Players Theatre
The Arches, Villiers Street, London
www.newplayerstheatre.com 020 7478 0135
28th&29th May
Bournemouth, Cumberland Hotel – 01202 298 350
30th May
Brighton, Komedia, Gardner Street, Brighton – 0845 2938480
Also appearing at Dublin Gay Theatre Festival and Maspalomas Gay Pride 2010
Notch Ring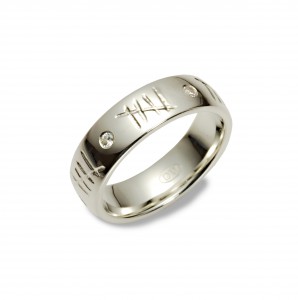 DWJ is launching its new light hearted wedding ring. Some say that marriage is a life sentence, so why not celebrate in your own unique way by counting down the years with our 'Notch Ring.' Every year you survive we will hand carve another notch into your ring free of charge. Why not reward yourself for every 5 years and add a small diamond for £50?
Prices from: £530-£1740 Available in Palladium, Platinum, 18ct white and 18ct yellow gold.
Space Invaders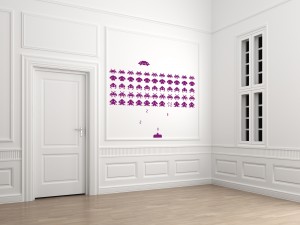 Sticker size 115cm x 60cm (160cm wide large version). A retro decal set based on the classic space invaders arcade game. Complete with invaders, laser cannon, 5 projectiles, 4 enemy projectiles, 3 explosions and 2 UFO's. Each invader is roughly 8cm wide (10cm on the 160cm set). Available in 20 colours.
£28
Cinema – Very Good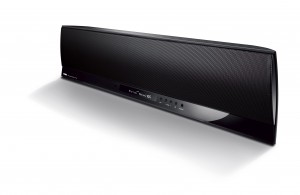 Yamaha have unveiled the latest high performance addition to their sensational award-winning range of digital sound projectors – powerful one-box full cinema surround sound solutions that dispense with the need for multiple speakers and a system spaghetti of wires. The new slimline YSP-4100 'Digital Sound Projector' has already been awarded 5 star status from Stuff Magazine and What Hi-Fi and looks set to keep Yamaha well ahead of the game in this highly competitive area.
£1,200 www.yamaha-uk.com