Travel – Windermere Suites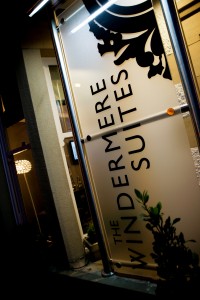 The Funkiest B&B in the UK      By Lee Hudson
No matter what time of year a visit is planned, Cumbria's Lake District is one of the most beautiful, breathtaking and picturesque areas in the UK. With many people deciding to holiday 'at home' for 2010 this, the largest of Britain's National Parks, is sure to be at the top of the destination list. The entire area is full of hotels and B&Bs to cater for the influx of visitors but one of the most outstanding is the Windermere Suites, voted the Funkiest B&B in the UK at the official AA B&B Awards.
This accolade wasn't given lightly and it is a testament to the taste and style of owners Victoria and Colin Monk, who spent £1.6 million on its refurbishment, who have transformed a rundown building into a series of 8 individual boutique suites. Each one offers the WOW factor; luxury and space with contemporary designer furniture, which is available to buy should you fall in love with any of the décor. There's a large bathroom (complete with colourful sexy chromatic lighting) and a double bath just bubbling for two to share; huge soft towels and fluffy bathrobes complete the feeling of being treated well by people who know how to treat their guests.
It isn't surprising that the Windermere Suites have become popular as a romantic destination for those wishing to get away from it all, to have some privacy or to celebrate a honeymoon or anniversary. The superb breakfast is ordered the night before from a tasty and comprehensive selection of options, which is then delivered to your room… so there is no need to have that possible embarrassing post coital breakfast-room moment.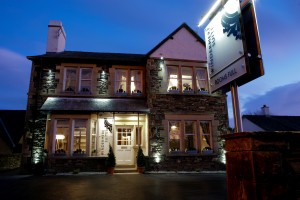 They even offer as possible options for their guest's enjoyment:
The Romantic package – A bottle of house champagne, rose petals, Howbeck chocolates, and fairy lights to set a romantic atmosphere. Or perhaps the much more fun alternative: The Naughty package – Naughty dice, mask, tickling feather, massaging body butter, and a vibrating mini massager, all beautifully packaged.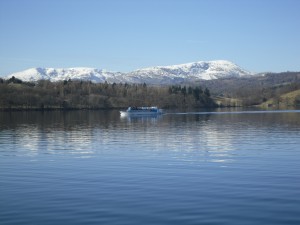 The Windermere Suites offer the perfect get away – whether you want to explore the fabulous scenery or have those more private, personal moments, you will not be disappointed. Even with its 5 star award there is nothing stuffy or pretentious about this place. Couples, no matter what sexuality, are made welcome by the hosts and friendly staff and are given every facility to achieve that little bit of heaven here on Earth.
Windermere Suites, New Road, Windermere, Cumbria, LA23 2LA
Tel: O1539 444 739    www.windermeresuites.co.uk