Travel – The Cadogan Hotel
Tribute to Oscar Wilde's Arrest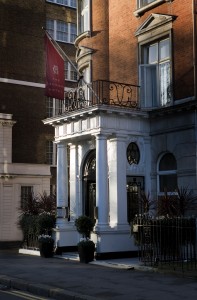 April 2010 marks the 115th Anniversary of the famous Irish novelist, poet and playwright, Oscar Wilde, being arrested for "gross indecency" in Room 118 of The Cadogan Hotel in Knightsbridge, London.
To commemorate and pay tribute to Oscar Wilde, who was a frequent visitor, The Cadogan will host a high profile celebrity event on 22 April 2010.  The charity event will include an Auction where the proceeds will go to the Elton John AIDS Foundation.  Bids can also be placed on the web prior to the event.  Exciting lots will include luxury products and experiences.  "The only way to get rid of temptation is to yield to it," Oscar Wilde
Throughout 2010 guests at The Cadogan Hotel can immerse themselves in the loves of Oscar Wilde, such as many splendid dishes and drinks related to this bygone era.
Guests who wish to experience Oscar Wilde's decadence should reserve The Cadogan Hotel's "Green Carnation Package".  This flower was Oscar Wilde's trademark accessory and was later adopted by the gay community as a symbol for homosexual men.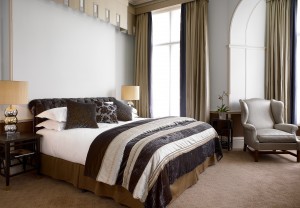 The Cadogan Hotel, 75 Sloane Street, Knightsbridge, London SW1X 9SG
Reservations on 020 7235 7141 or visit www.cadogan.com