The Albert Kennedy Trust fundraiser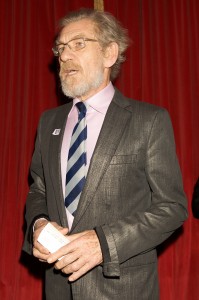 Last month saw London's top nightspot No5 Cavendish Square host the fabulous 'Winter Carnival'. The event was in aid of the Albert Kennedy Trust and included a champagne reception, a delicious three course meal, an auction plus live entertainment. Celebrity guests included amongst others; Patron of AKT, Sir Ian McKellen, Sandi Toksvig, Kristian Digby, Jodie Harsh and Brian Paddick.
There were many prizes auctioned off and the bidding was fast and furious especially for a luxury weekend away at the Munuro Resort in Paris donated by www.60by80.com
'Winter Carnival' not only provided the very best in entertainment and style, but also raised over £15,000 for the Albert Kennedy Trust, whose outstanding efforts support the young, gay and homeless.
Photo: P Allardyce