Advice – Are you a sex clinic virgin?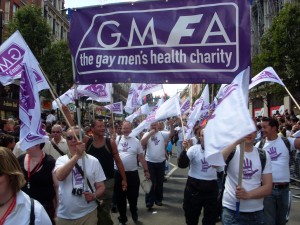 For lots of men, a trip to the GUM clinic can seem daunting, so they delay it or avoid it all together. That's what happened to Mike Robinson, gay man and sex clinic virgin. In the latest issue of FS magazine from GMFA, the gay men's health charity, he reveals how, after a long time of putting it off, he took a deep breath and headed to the GUM clinic for the first time – only to find out it wasn't such a big deal after all.
Mike explains: "The idea of it made me feel uncomfortable… Then I read an article in a magazine saying how you can have some sexually transmitted infections and not even know it, and they can cause physical and mental damage if not treated… It also said that if you do have HIV the sooner you know the better. With all this whizzing around in my head, I thought it was time to bite the bullet and go for a check-up."
Going for a sexual health check-up can be quick and simple, so it is well-worth making the effort. If you are sexually active, it is recommended you go about every six months to see if you've picked up any infections. You may have an STI without knowing it, so sexual health check-ups are an important part of staying healthy.
There are many walk-in clinics in London so you don't always have to make an appointment in advance. For full listings of sexual health clinics in London, and links to clinics around the UK, visit www.gmfa.org.uk/clinics. You can go to any sexual health clinic you like – it doesn't have to be the one closest to your home.
The article 'I was a sex clinic virgin' appears in issue 116 of FS magazine, the fit and sexy gay man's magazine from GMFA. FS is available for free in gay venues and GUM clinics across the UK or can be downloaded at www.gmfa.org.uk/fs.