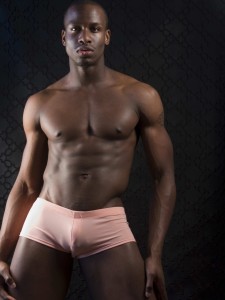 By Adam Lowe
Anyone who's looked in the back of a gay magazine has seen them before, but soon adverts for escorts may become a thing of the past if Equalities Minister Harriet Harman gets her way.
As amendments to the Policing and Crime Act come into force on 1 April, which give police increased powers to crack down on brothels, Ms Harman has announced she would like to put a ban on all escorting ads in her next party manifesto. If brought into effect, the ban could see magazines that print escorting ads fined £10,000.
A similar law was brought into power in Ireland 15 years ago, but despite this, prostitution is on the rise and trafficking of young women to become prostitutes is still a major problem in many cities.
The proposals, which treat all sex workers as if they were smuggled into the country to be beaten by pimps, may work against prostitutes, and especially gay males in the industry.
Catherine Stephens from the International Union of Sex Workers said: 'I don't know of any gay escorts that have been trafficked. I'm sure there are illegal immigrant gay escorts but they're not being trafficked. There's a big difference between being an illegal immigrant and being trafficked.
"If you stop people going into the office of a magazine to advertise then they're going to be driven into the hands of third parties and intermediaries as a way of getting work and they're much more likely to be exploited then.'
Banning escorting ads could push vulnerable sex workers into the hands of pimps or force them to work in brothels for lower prices and less choice over who they select as clients.
'I think the sex work scene is pretty quiet the moment and one of the things that happens when there's a crackdown is that there's even less punters and so less ability to negotiate price. We see a decrease in safe sex because people are more likely to do things they don't want to do,' said Stephens, warning about the increased risk of STIs falling prices and fewer clients may cause.
The International Union of Sex Workers and Terrence Higgins Trust have long argued that there are a range of different types of sex worker, from so-called 'rent boys' to the glamorised Billie Piper variety. Because of this, the issues facing one set of sex workers may vary greatly from those facing another, and a blanket ban on escorting ads may will actually penalise those prostitutes who prefer not to engage in streetwalking, brothel-work or the services of a pimp.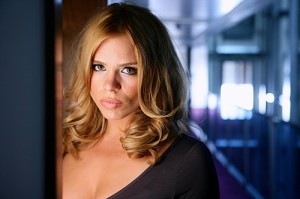 While prostitution would still remain legal, it would be the prostitutes themselves who would suffer, rather than those who exploit them. This seems like a sly way to criminalise those whose sexual behaviour doesn't match the 'norm' rather than fixing the real problems of trafficking, prostitution by coercion and abuse of sex workers by pimps and certain clients.
Perhaps the next series of Secret Diary of a Call Girl will see Billie Piper forced to hang out in dingy alleyways instead of luxury hotels, charging 20p a ride instead of £300 an hour?