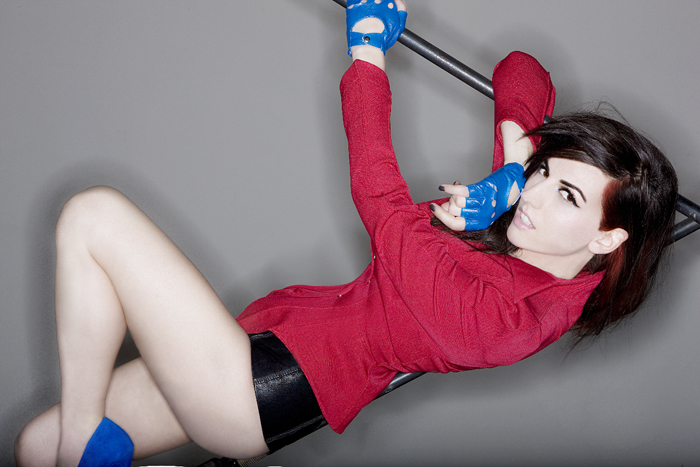 In today's current music scene, it is rare to find an artist who not only has the ability to write unique and forward thinking songs, but who also has a voice that seems to fuse with the track with effortless ease…unless your name is Nastala.
Born in Europe, raised in Detroit, and now living in the world's music capital that is London, Nastala first took her steps into the world of music at the tender age of just 9 when she stunned her mother's singing teacher with her raw natural ability.
It wasn't long before the young Nastala caught the songwriting bug, and aged just 12 she wrote what was to be the first of many original songs, and at the age of 18 she made the decision to follow her instincts and develop her career as a full time singer/songwriter within the music industry.
Nastala's first steps into the professional world began with work on projects that produced a phenomenal demand from the industry. Introductions to some of the most important figures on the scene sparked interest from the world's biggest producers and labels who immediately responded by offering an endless list of high profile ventures tailor made to suit her unique talent.
With various projects on the table, and growing media attention, Nastala took the decision to work alongside global DJ and producer Chris Lake who had already realised her potential from an early demo, and the decision proved to be extremely successful.
The partnership produced a winning formula, achieving chart-topping global success with tracks 'Only One' and 'If You Knew'. 'Only One' which flew to number 1 in the Beatport and Cool Cuts charts respectively, whilst US Billboard chart success was matched with high chart positions all over the world including Europe, Australia and South America. This was followed by one of the biggest dance hits of 2009 in 'If You Knew' The stream of success within the scene presented further opportunities including being asked to write for some of the biggest names in dance including Tiesto and Armin Van Buuren.
Nastala's early success at the height of the dance music community gave her a fantastic foundation to move forward. Her desire to succeed in the mainstream guided her towards working with some of the finest and most respected songwriters in the world including Biff Stannard (Kylie Minogue/The Spice Girls) and Jonas Quant (Kylie Minogue/Hurts).
This year will also see the release of her debut single 'Crazy'. 'Crazy' is everything you could wish for in a bona fide electro-pop anthem. 'Crazy' was produced by Chris Lake and mixed by respected engineer Ash Howes (who has previously worked with Little Boots and Dido) as well additional production from good friend Deadmau5 on drums and guitar. The track has already received fantastic support from the media and it will be the perfect platform to continue her phenomenal early success and shoot Nastala to the next stage in her blossoming career.