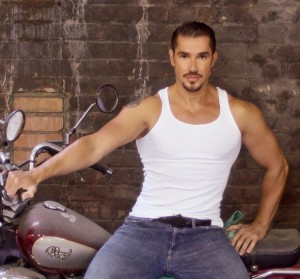 The Arts Theatre welcomes a line-up of hilarious shows in its late-night slot –starting with Naked Boys Singing and Nunsense A-Men.
New York's most outrageous musical comedy Naked Boys Singing is back following its triumphant run at the Arts last year. This hilarious revue features 16 original songs, 8 gorgeous guys and no clothes– a winning combination if ever there was one! From the sassy opening number Gratuitous Nudity to the screamingly funny Bliss of a Bris, audiences and critics alike have hailed Naked Boys Singing! a sure-fire crowd-pleaser and now with international porn star Dean Monroe.
The same cast wear a bit more in Nunsense A-Men – a hilarious spoof about the misadventures of five nuns trying to manage a fundraiser – with all of the characters being portrayed by male musical comedy performers!
Nunsense A-Men – every Wednesday and Thursday at 10pm until Thurs 25th March
Naked Boys Singing – every Friday and Saturday at 10pm to Sat 27th March
The Arts Theatre
6-7 Great Newport Street
London WC2H 7JB
Box Office: 0845 017 5584      www.artstheatrewestend.com