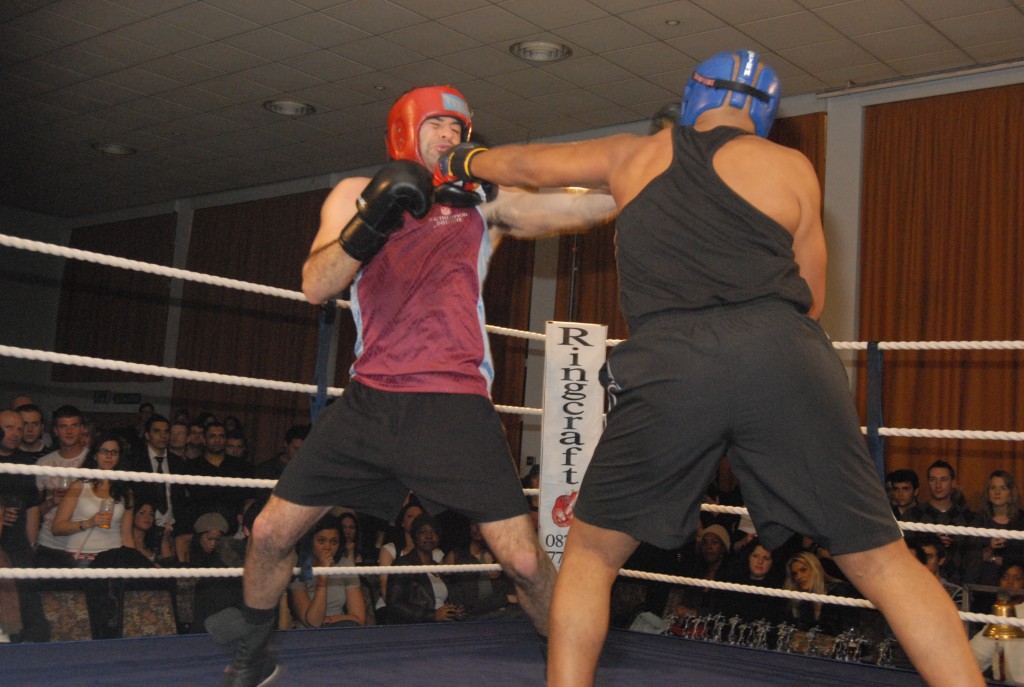 You may have heard of White Collar Boxing, where City types relieve the stresses of their high-powered jobs by jumping into a full-size boxing ring and throwing a few punches at each-other. Dermot Mannion, a boxing promoter and trainer has announced the launch of the Pink Collar Boxing show.
Based in London, Dermot will train 14 Gay men to their full potential who will then be paired-up according to weight and ability.  After undertaking two-three months of boxing training in the gym, the Pink Boxers will jump into the ring for a three one-and-a-half minute rounds of intense – but not too rough – pugilism.
The event will take place in the Scala nightclub, with the backdrop of DJs, specials guests and a full-house of supporters to cheer on their favourite boys.
Dermot is also looking for hunky young men who don't mind showing off their pecs to rise to the challenge of becoming topless card boys at the Pink Collar Boxing Show. Candidates should email their photo and contact details to info@pinkcollarboxing.com and the three hottest guys will be chosen to take part.