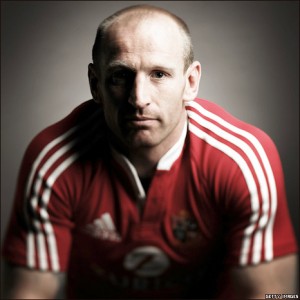 By Adam Lowe
Some would say that sport is a traditionally masculine sphere, and that we, as de facto unmasculine men, therefore do not fit in.  As a result, and with an obvious lack of knowledge as to what gay men like, they think that we have no place amongst balls, tackles, sweaty bodies and tiny little shorts. Which is funny, because that's precisely where I thought we belonged!
Whilst it's true that some of us may still shiver at memories of being the last person picked for the team, the Fitlads.net website alone proves our interest in locker rooms and sports gears.  All sports have a gay following  (for the reasons above) whether they want one or not. Cage fighting, wrestling, kick-boxing etc etc have a huge gay following and even though some of its stars actually court the gay fans, the impact of one of them coming out would be negligible because of the sport's profile. However, if the heavyweight champion of the world was to nail his pink colours to the mast, that would be a different matter altogether.
Of late, a few sports have seen headline grabbing declarations by some of their formerly gay closeted players, which many think can only be a good thing and perhaps a pointer to the future. Gareth Longley, the press officer for the Manchester Spartan Rugby team says: "Gareth Thomas, the Wales Rugby Union international came out recently and is the first player in the sport to do so. But with so many professional players both here in Britain and around the world, surely he can't be the only gay in the scrummage. Research suggests that around 10% of the population is homosexual and with 15 players on each rugby union team, the law of averages would dictate that at least one person on each team is gay".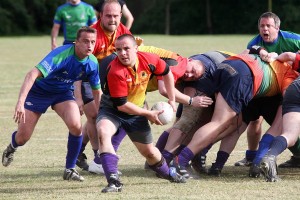 Meanwhile, over in Ireland last year, the media was stunned when Donal Og Cusack, a solid gold star in the macho world of Irish hurling also proclaimed himself gay… so, perhaps things are changing. However, the biggest game in the world, with the most successful league in the world, the UK Premiership has a surprising lack of out gay footballers, perhaps being all too aware of the tragedy of Justin Fashanu. But this doesn't mean they don't exist. Gay-oriented leagues exist across the world and amongst the big-name footballers we can assume at least one is a screamer. Of course rumours exist about a multitude of sportsmen but until one puts their hand up, while at the peak of their profession, and comes out not a great deal will change with the entrenched, and often endorsed, homophobia that exists. Some managers and fans just could not cope with the very idea of a gay man being successful in a sport they support. Where knowledge in the dressing room is one thing – once it becomes common knowledge, especially in a team situation, others are effected in some way. The abuse hurled from the football stands and sporting arenas around the world is perhaps the main reason why 'coming out' might be difficult for an individual.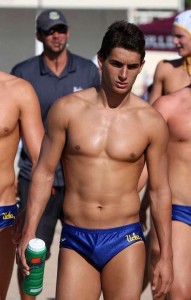 But Gareth from the Manchester Spartans insists all is not bleak: "There are of course many gay sports clubs around and gay and gay friendly teams seem to be cropping up everywhere. Rugby Union is no exception. The Manchester Village Spartans are one of over 30 amateur gay rugby union teams throughout the world. Last year, we celebrated our 10th anniversary, making us one of the longest established "gay rugby" clubs in the world. We play in an amateur "straight" league and play weekly with other teams who just get on with the game."
Rugby is, as we all know, highly homoerotic, with all those boys up close and personal, sharing baths and frolicking, naked, in the shower rooms. Swimmers have fantastic physiques to rival any Muscle Mary, and they shave their legs and chests to boot. Team games are all about supporting your sporting brother so, let's face it: the world of sport is one we rightfully belong in.
If we can't convince the mega sporting stars to come out… where ever they are… all is not lost at an amateur level. A quick search on the net reveals absolutely cornucopia of gay sports clubs; football, rugby, tennis, badders, swimming, running… the list goes on and on.  There is no excuse for feeling left out of sport because you are gay, as these clubs and organisations are there purely for the love of the sport. However, there has, over recent years, been many huge gay sporting events so, if your competitive nature is strong, you can really show folk what you're made of on the BIG stage… to the admiration of your peers. After the event you can always auction off that sweaty jock-strap and make yourself a few quid.
More information can be found at www.villagespartans.co.uk or by searching Village Spartans on facebook.