Chow down with Chris Salvatore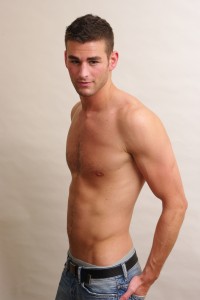 The Eating Out movies are such guilty pleasures with their silly plots and hot guys. The newest: Eating Out: All You Can Eat has a new and hunky gay star named Chris Salvatore. We caught up with this edible and talented young man to find out how filming went.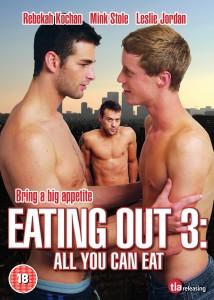 Were you a fan of the Eating Out series before you got the role?
I have actually never seen the other two movies before! I have heard about them though, of course.
Why do you think the films have gained such a cult following?
The films are both very funny and very sexy. I don't think you can go wrong with that combination!
Who was your favourite co-star to work with and why?
I loved working with Daniel Skelton who plays Casey. We really bonded on set and goofed off all day long. It was such a great time.
How did you find filming the sex scenes? Any embarrassing tales you could share?
It was kind of awkward at first, especially because you have to do it 30 times in a row! But after the second take all the awkwardness goes away – thankfully.
Who would be your dream partner for the ultimate on-screen hook-up?
That would have to be Bradley Cooper from The Hangover. He is so sexy!
Do you think it's a hindrance on a career in Hollywood to be an out gay actor?
No not at all. The only real hindrance is the close-minded individuals at television networks, close-minded agents, and actors who think it is necessary to tell other actors to stay closeted. It really is a shame.
Eating Out 3: All You Can Eat
Strap yourself in for the wildest, sexiest and most downright hilarious Eating Out yet. Just when the cute but geeky Casey is about to throw in the towel and give upon finding any man who is anything more than just an empty gay clone, he stumbles across uber-hot Zack – and his heart instantly melts. When hysterical friend Tiffani hears of this crush she devises a plan ensuring Zach will fall straight into Casey's arms or, more likely, unleash some real havoc!
Out: 1st Feb – £14.99 – TLA Releasing