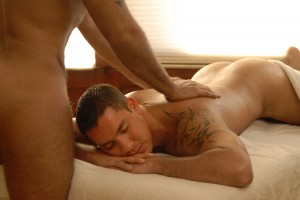 By Daniel Lee.
When The Pointers Sister sang about wanting a man with a slow hand, were they referring to you?  If you've been told you have magic fingers, your touch may be worth charging. Turning your talents into currency isn't that difficult, but to make it a sustainable business requires a bit more consideration.
Know Why You Are Doing It.
Your reasons don't have to be noble. It could be that you're unemployed, want a change in careers, or just some more spending money.  Not everyone is trying to subsidize a PhD with the profits, but whatever the reasons, know what they are because these reasons will get you up in the morning, keep you motivated, get you to grow your business. It's self-defeating if at the end of the day, you wonder why oh why you are doing something you ultimately don't want to do. Reiki Healing
Know What You Are Going to Do.
What kind of bodywork will you provide? Does what you want to offer require certification or a license? You need to decide what kind of services you will offer: erotic massage? Reiki healing? Your own mixed bag of therapeutic massage techniques? You may need more initial investment if you decide more training is necessary before you begin your practice. Likewise, you must decide where or how you'll practice. For yourself? At a spa? Make decisions so you have a plan. sell it,
Sell It.
Since now you know what you're selling, go and sell it. Advertising is key, and gay media or classified websites like Manworks.com that specialize in body workers can be the lifeline of your business, exposing you to thousands of people from the Internet. Getting the most of what you can from these resources require doing your part too. Write a compelling ad, have appealing pictures, get clients to post amazing reviews. Be a professional. Your work is a business. Treat it like one.
Reflect and Maintain Balance.
Habitually evaluating your goals, your life, and your needs is essential if you are going to survive as a masseur or in any line of work. After a year as a skilled "amateur," perhaps getting certified in a certain technique is the next step for growing your business. Maybe you've finished funding that initial project and now you have decided to save up for a grand holiday. Or perhaps you have been taking on too many clients and you want to spend more time with your friends.  Checking in on where you are at and where you are going is a good practice for happiness.
After all, massage shouldn't be a pain.