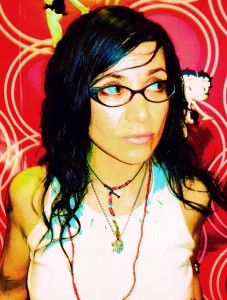 Coming to this year's Fringe is American comedian Janeane Garofalo, who might be better know to audiences in the UK for her TV roles in '24' and 'The West Wing'. She normally plays the part of a smart, cynical, successful businesswoman with a razor wit but back in the USA she is also known for writing comedy scripts, and her no-nonsense activist stand-up routines. Bent thought it would catch up with her for a few words before she boarded the plane from New York to Edinburgh.
Do you have a preference for stand up or acting… or is it all the same?
Stand up because I find I can control the material more and it means I can have more interaction with the audience and an immediate response
We've seen you as dynamic women in incredibly highly rated shows like 24 and West Wing, which did you prefer?
I preferred the West Wing as the part I played was more challenging and I preferred Martin Sheen's White House.
Do you remember what the first joke you ever told on stage that made you think, "Yes, I've found my audience?"
No, I am afraid I don't really remember the early days of doing stand-up. I bombed so frequently that I don't really have any recollection of that light bulb moment. I guess I became more comfortable doing stand-up after around 4/5 years of doing it, by then I had stopped getting nervous.
What has Edinburgh got to entice you to these shores?
I would say deep fried chocolate bars but I am not a huge fan of deep fried candy bars. I guess it would be the ability to get punched in the face at any bar
What can we expect from your act?
Just don't know at the moment, I guess you're gonna have to come along and find out for yourself!
You're known for taking quite a stand politically and being an activist… do you find this an area that appeals to many of the showbiz crowd these days?
I have no idea really; traditionally people in arts and entertainment have always been more vocal than other areas so I guess it is not a new issue really.
Are you any more hopeful of America's standing in the world since Obama became President?
Yes, but I won't be happy until the Republican Party implodes completely
Janeane is at the Gilded Balloon – Debating Hall, Edinburgh Festival
6th -15th August  Tickets: 0131 622 6552
There is also a special show at the Bloomsbury Theatre with Al Madrigal on 25th Sept Tickets: 0207 388 8822
Photo: Dan Dion